Each year, The Shaw Trust Disability Power 100 recognises the most influential disabled people and organisations who work hard to effect change and create a more accessible and inclusive world.
The Annual Awards ceremony host, TV presenter and 2018 Disability Power 100 winner Alex Brooker announced the winners of each category at the prestigious event on 8th November.
Portland is proud to have been named among the final 100 as one of four Changemaking Organisations for its award-winning Maples SMARTHome, which supports people to develop their independence through the innovative use of voice-activated and eye-controlled technology.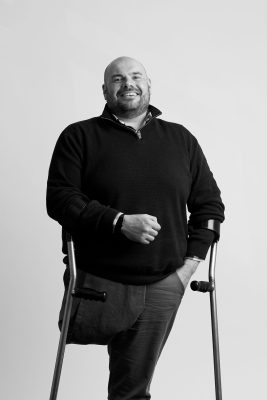 Mark Briggs PLY, Vice Chair of Portland Charity and Director of Nimbus Disability, was named in the final 100, and an incredible 3rd in the Digital and Technology category for the innovative Access Card.
Nimbus originally created The Access Card, the first accessibility scheme of its type in the world; offering a universal and consistent way of disabled people evidencing and communicating their access requirements to providers quickly and discreetly.
Mark has been instrumental in the massive growth of The Access Card which has been recognised with The Queen's Award for Innovation and is held by hundreds of thousands of people in the UK and beyond.
Mark Briggs commented "Both Portland Charity and Nimbus Disability are pioneering in their use of digital technology to support people with disabilities to live more fulfilling lives. I am deeply honoured that I, Nimbus Disability and Portland Charity have been recognised in this way.
Together, and alongside our raft of fantastic partners, we will continue to deliver impactful change."
Mark Dale, Principal and CEO of Portland Charity added "I'm delighted that Portland, Nimbus Disability and Mark Briggs have been celebrated in the Disability Power 100. Mark is a remarkable and supportive Vice Chair for our charity. With lived experience of disability and a clear passion for influencing change, he ensures Portland has the effective governance and resources to achieve our vision of a lifetime of opportunity for everyone."