Physio and hydrotherapy
As a specialist learning and physical disability physiotherapy team we support private clients as well as Portland learners and citizens.
We create a tailored physiotherapy programme for each of our clients to meet their individual needs. We can support with muscle coordination and strength, balance, pain reduction, cardiovascular fitness, circulation, increasing bone density, bladder and bowel function, stamina, postural management and orthotics.
Our state-of-the-art gym equipment includes virtual reality technology and we have one of the largest hydrotherapy pools in the UK.
To find out more or see our fantastic facilities, watch our video.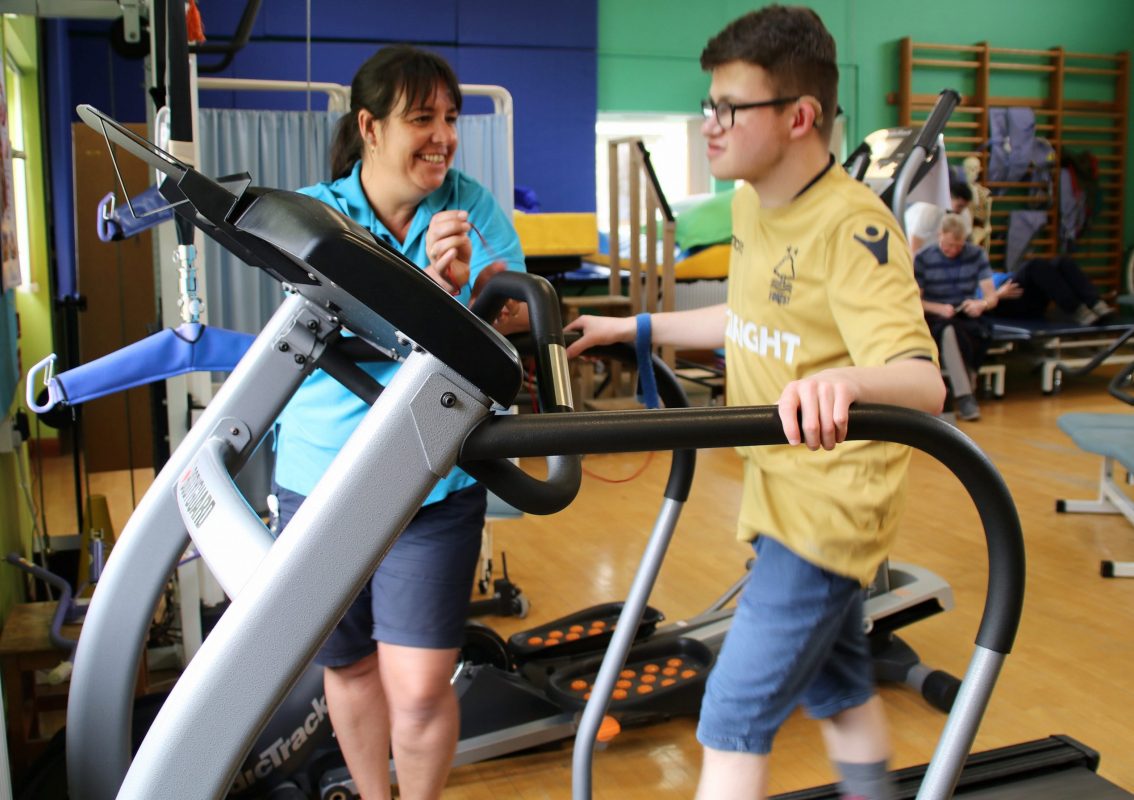 In the gym
We can help you to improve your physical health and well-being through:
Exercise programmes
Massage
Standing practice
Mobility practice
Postural management
Wheelchair assessment
Orthotics monitoring and onward referral
Sensory sessions
Rebound therapy
In the pool
We create tailored aquatic physiotherapy programmes which use the effects of water to help reach your goals.
Being in the water is an enjoyable experience and provides many health benefits. It can help with pain, muscle tone, range of movement and social interaction.
The pool features ramped access, a seated jacuzzi area and hydro swim jet. Our large, accessible changing rooms include two changing beds with overhead tracking hoists.
Our lighting and music system means we can create lots of different atmospheres in the pool to help with your treatment.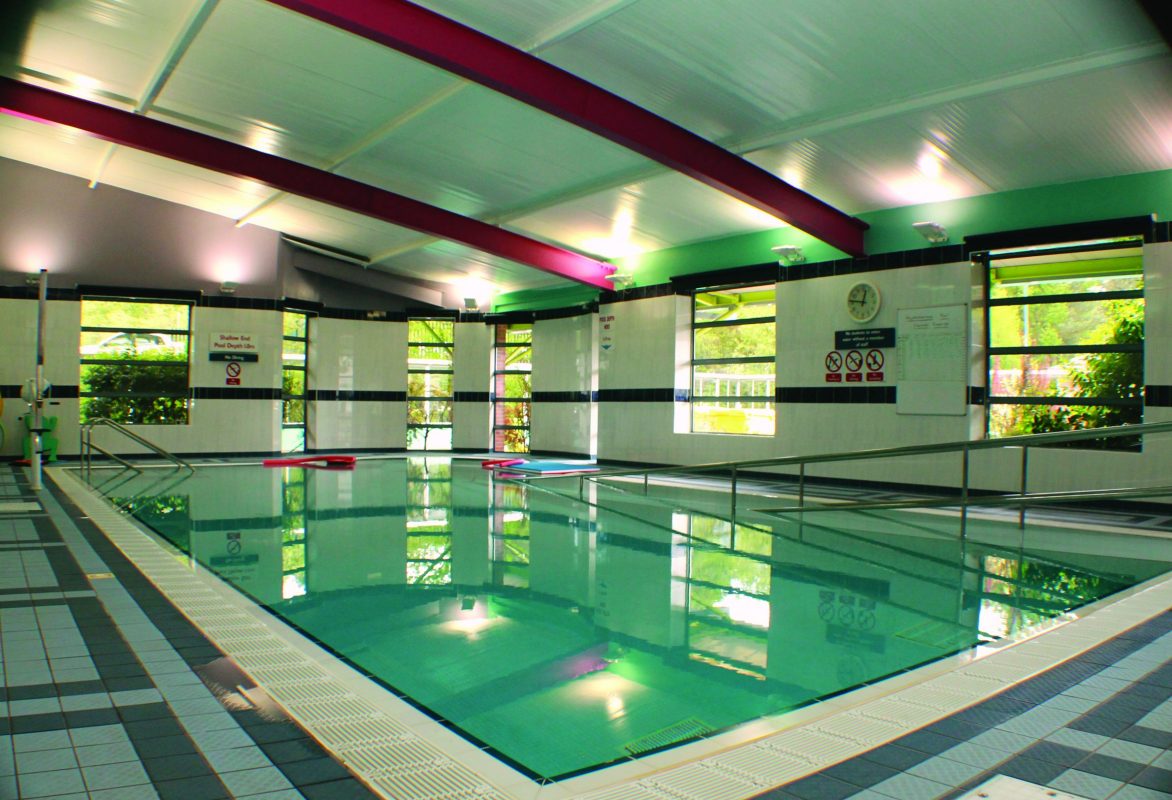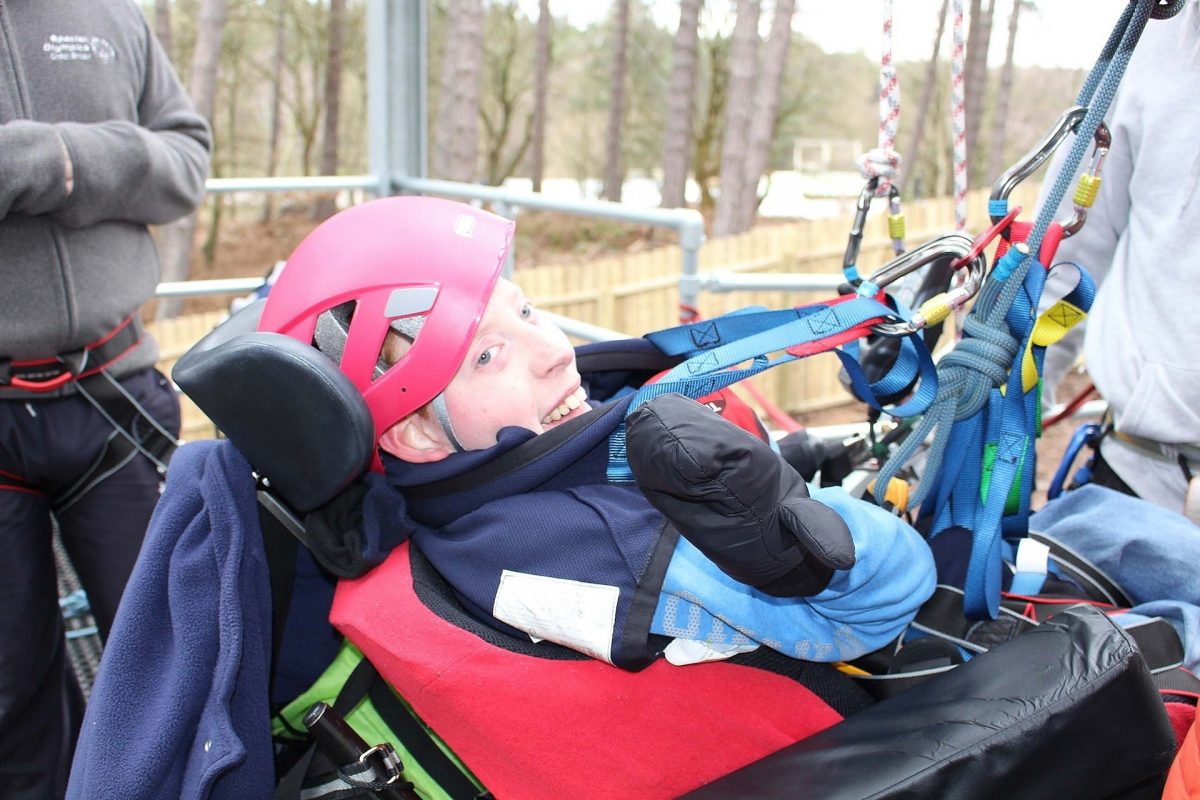 In the Woodlands
All clients have different needs. Our physiotherapists work with individuals to develop a bespoke programme that suits their needs and goals.
Our unique Woodland Adventure Zone facility enables us to incorporate climbing, abseiling and other outdoor activities into our physiotherapy programme.
The fully accessible centre has a 7m climbing and abseiling tower, 90m zipline, woodland trails, a bushcraft area and musical and sensory play equipment.
VR and AI Therapy
Our innovative use of Virtual Reality Headsets in physiotherapy has delivered astonishing results for our clients. Its intended use is solely for leisure and gaming purposes and we are taking it out of that context and using it to engage people in a neuro-rehabilitation setting.
We invested in 360 Degree imagery and headsets for commercial and promotional purposes, but it soon became clear how beneficial the technology can be in physiotherapy.
Virtual Reality rehabilitation is the cutting edge of physiotherapy and it allows people with neuro-impairment to really engage with therapy. As part of therapy, they complete exercises with repetitions of 100's or 1000's, and VR gives an engaging medium through which they can support their physiotherapy programmes.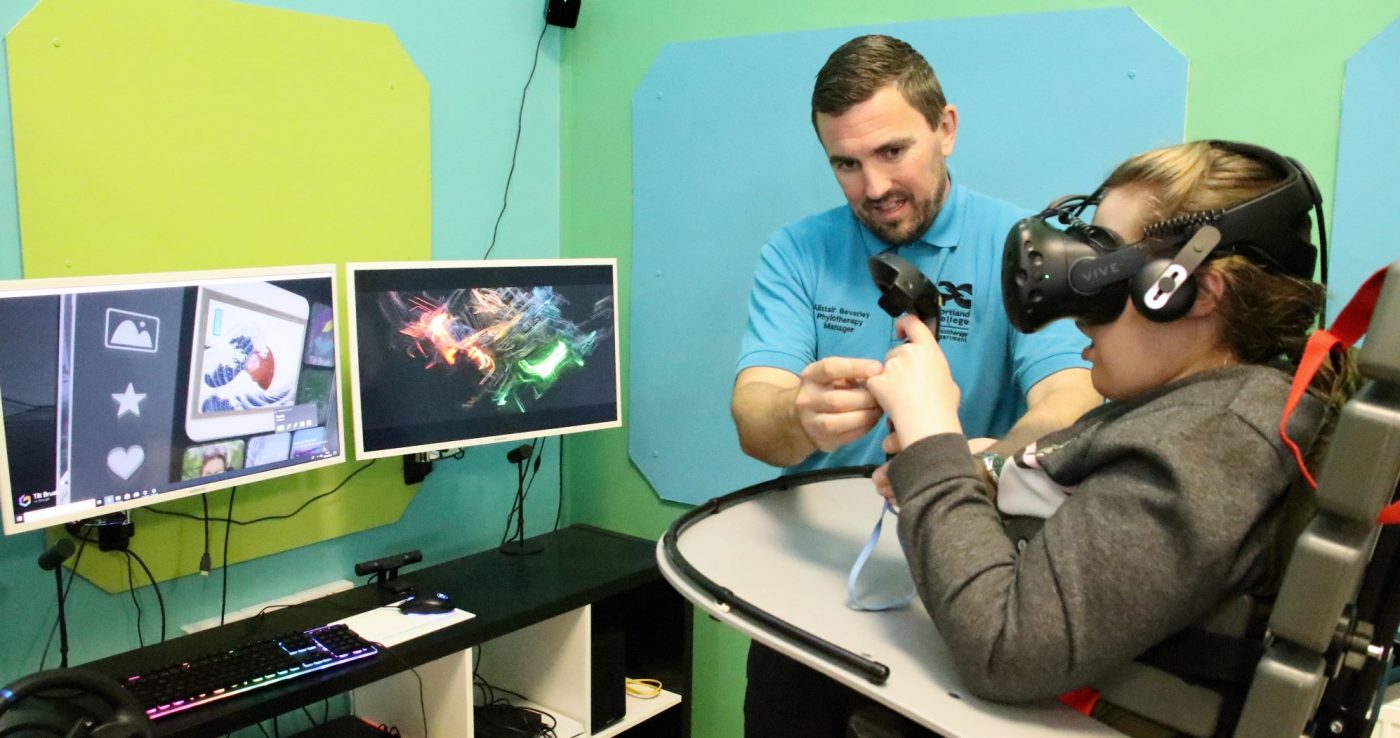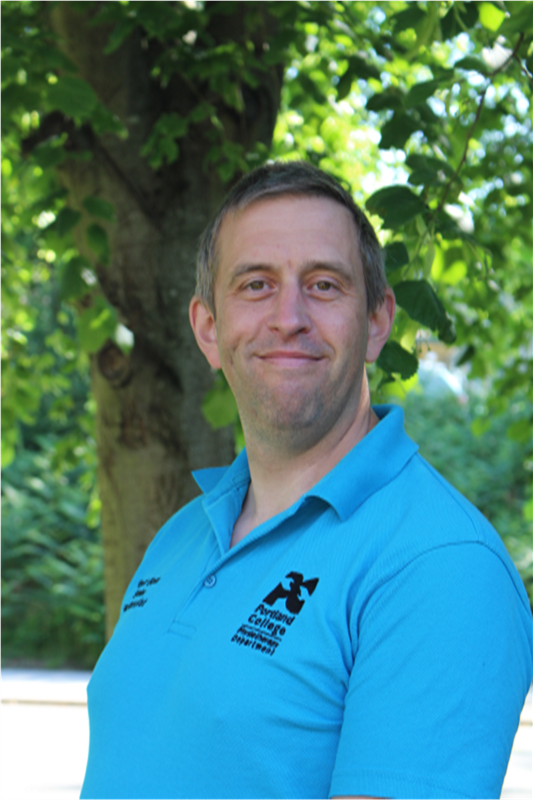 Peter Down
Senior Physiotherapist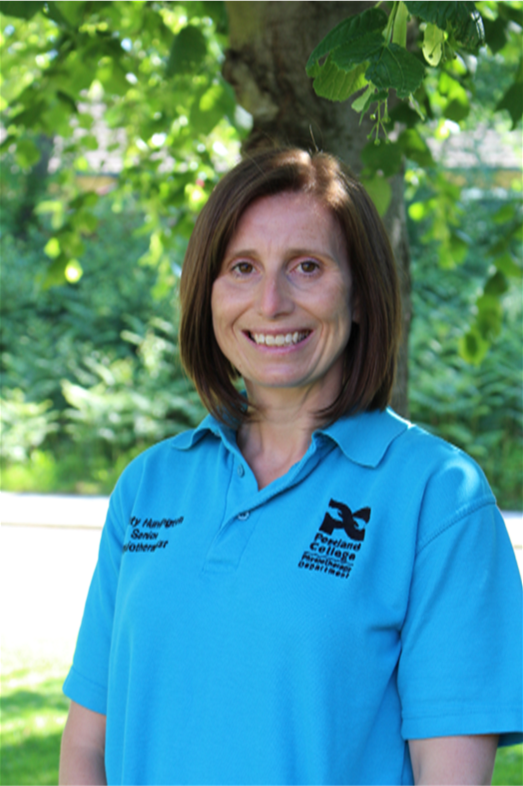 Kirsty Huntington
Senior Physiotherapist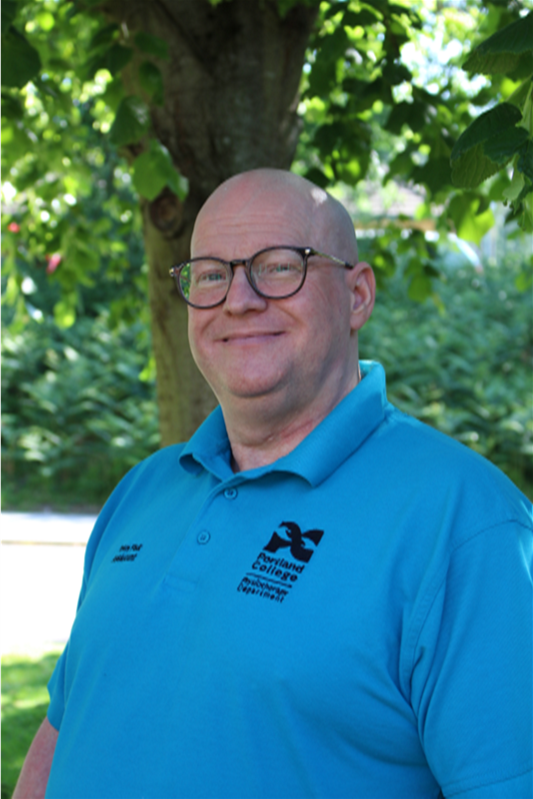 Francis Fisk
Physiotherapy Assistant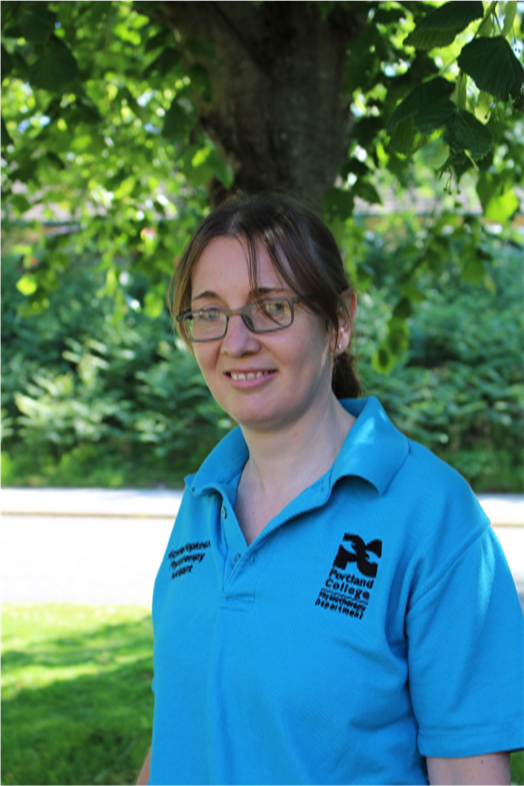 Michelle Hopkinson
Physiotherapy Assistant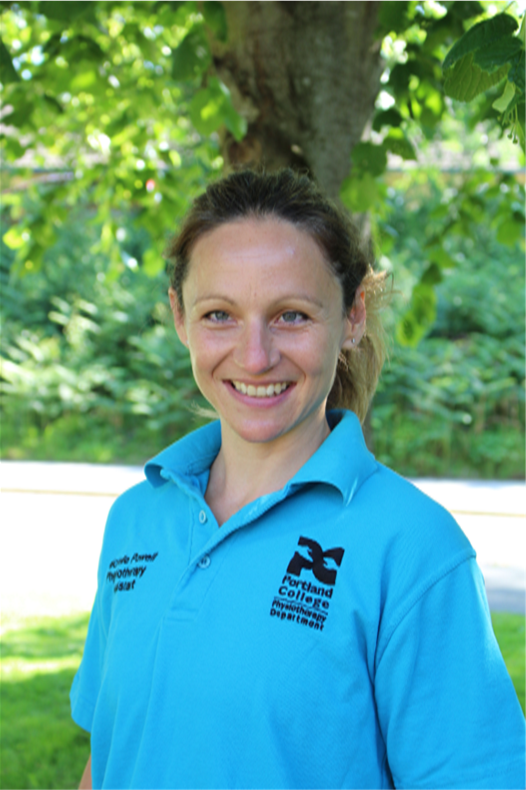 Michelle Powell
Physiotherapy Assistant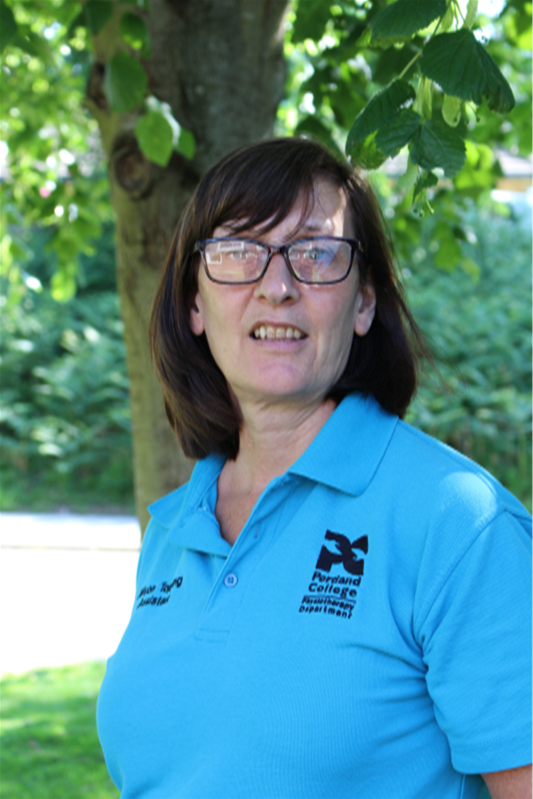 Alison Topping
Physiotherapy Assistant