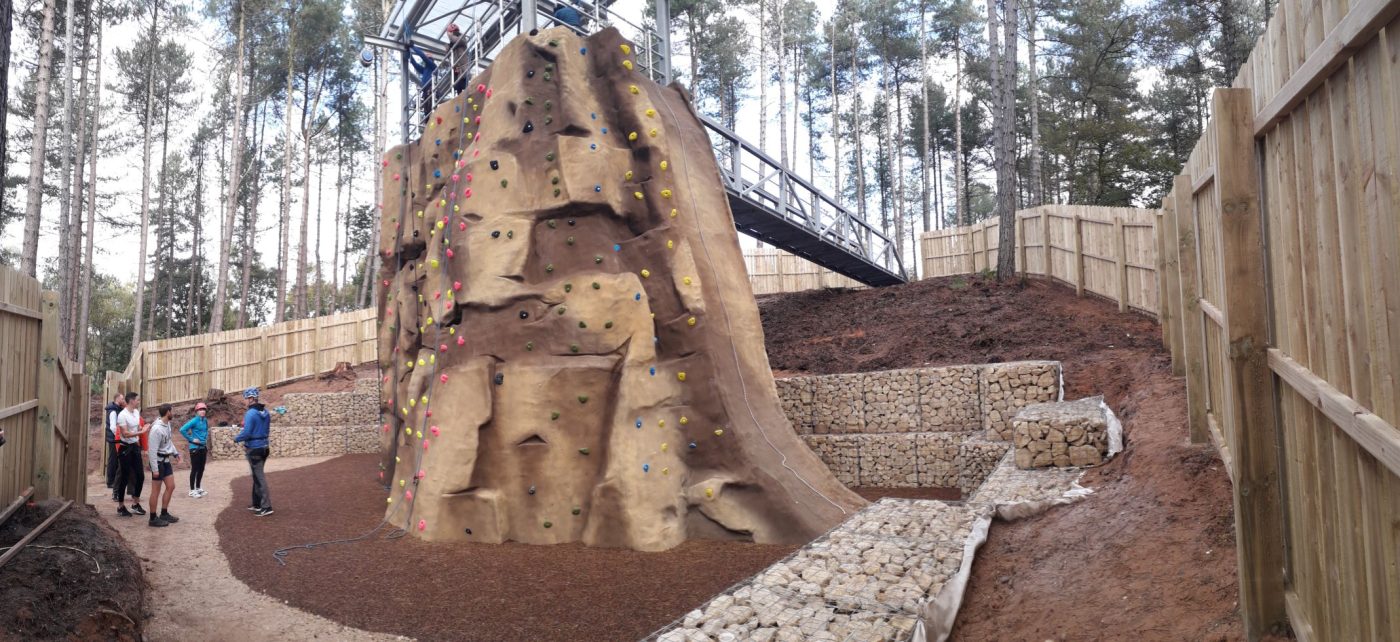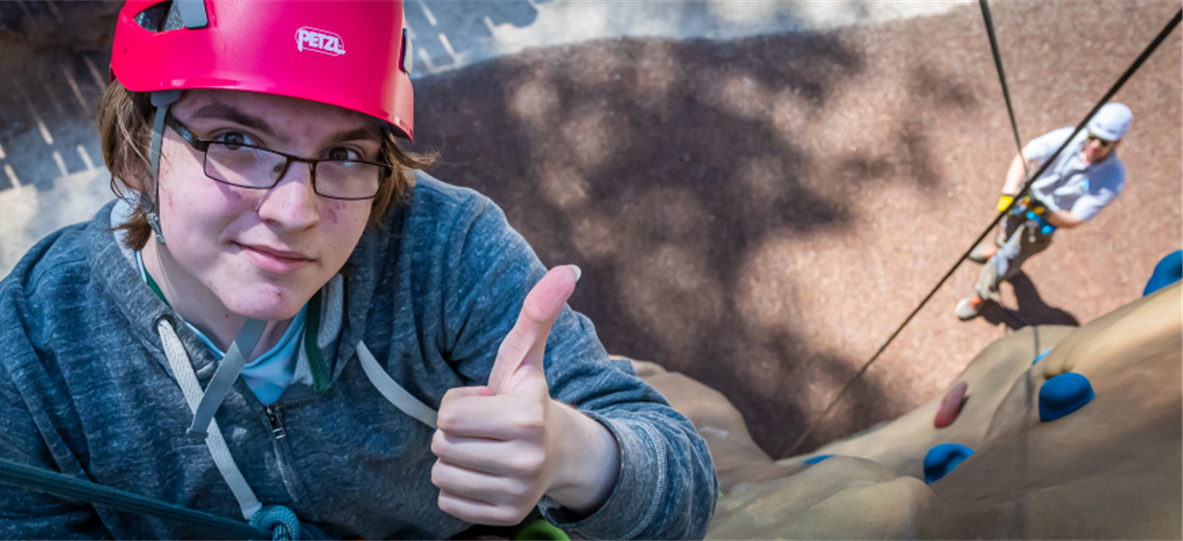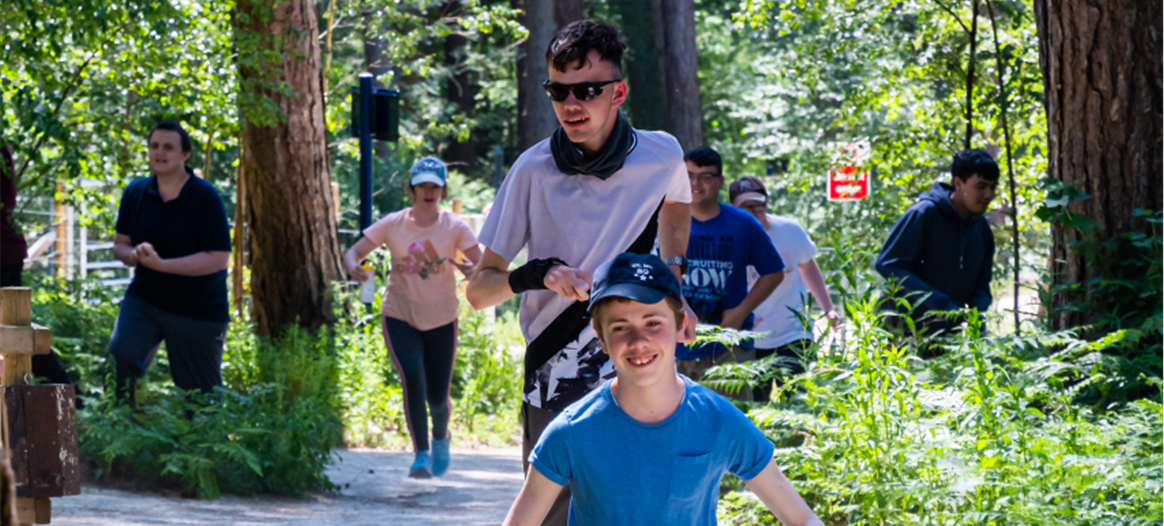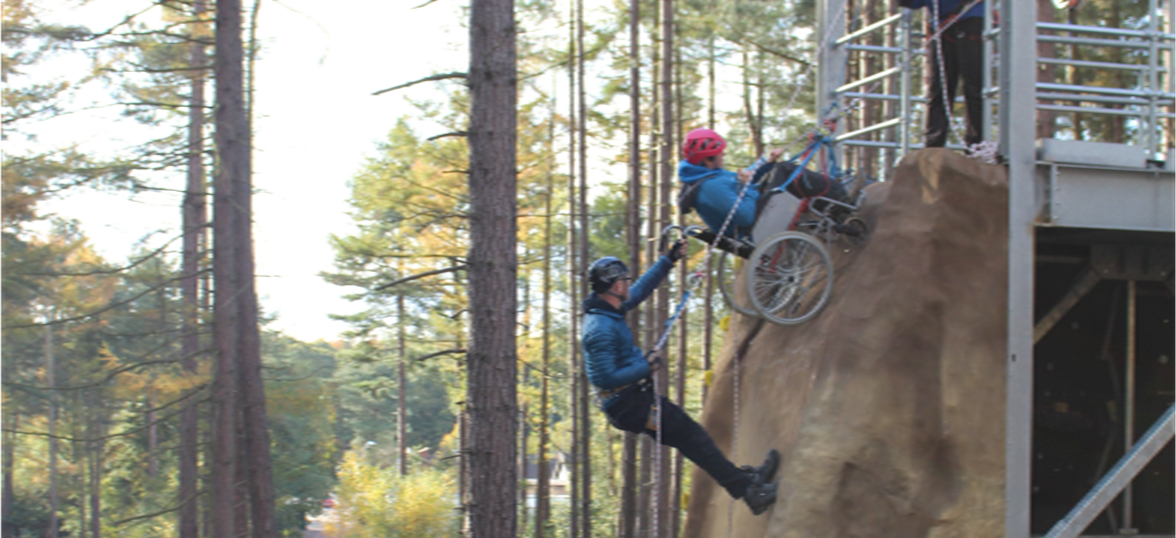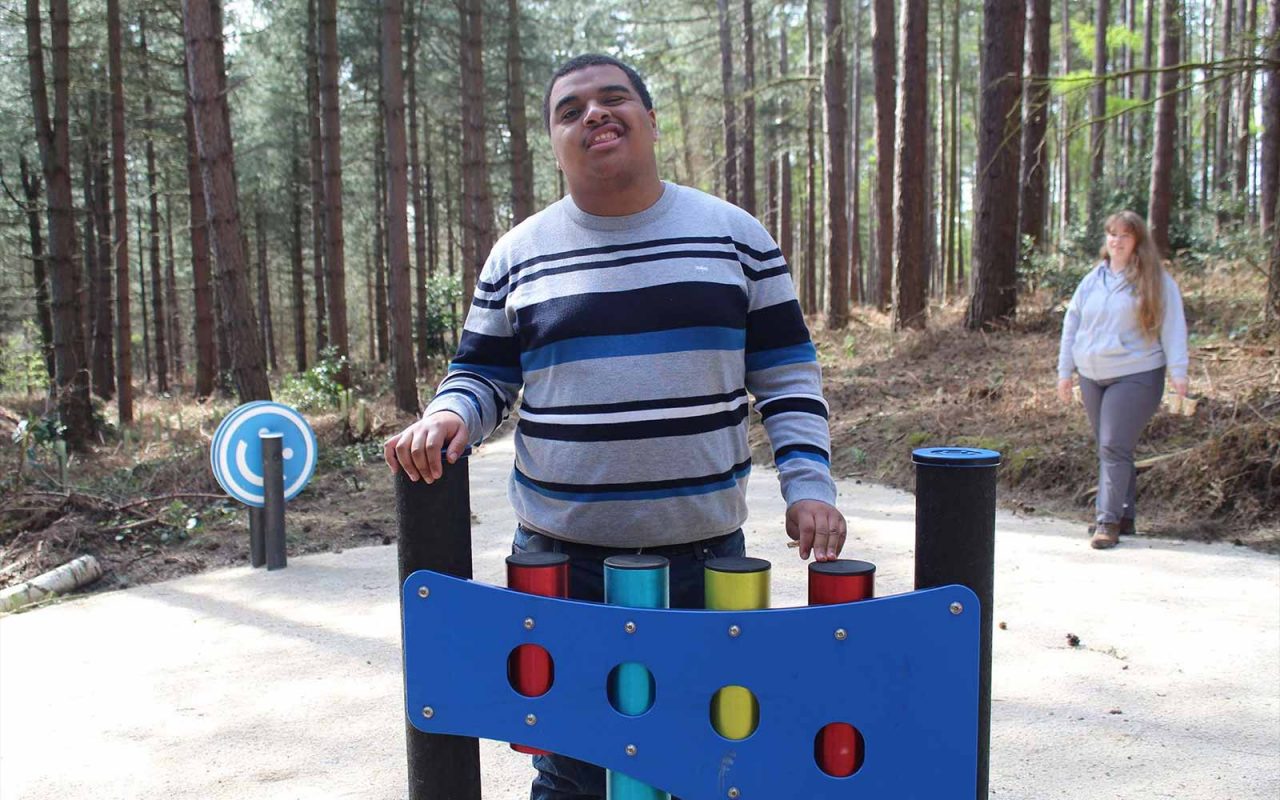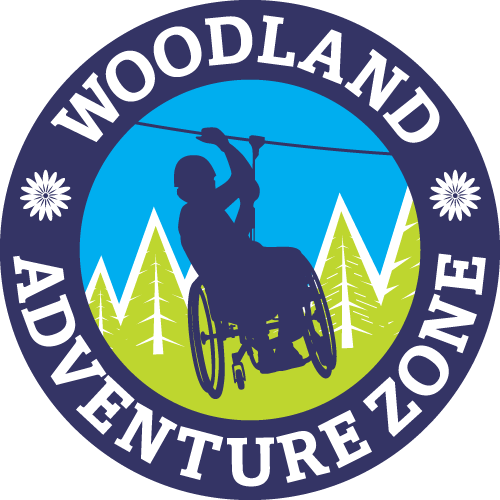 Your fully accessible forest adventure starts here!
Our Woodland Adventure Zone is an accessible forest adventure which supports the health and well-being of our learners and citizens.
It includes a zipline, climbing and abseiling tower, leap of faith, bushcraft area, wheelchair swing, cycle trails, woodland walks and sensory play equipment. All activities are fully accessible to people in wheelchairs, so everyone can experience a fun forest adventure.
Purpose-built within the grounds of our woodland campus, the Woodland Adventure Zone has won several awards, recognising its' innovative design and celebrating its uniqueness as one of only a handful of fully accessible facilities of its kind in the UK.
Visit our website
Activities for everyone
Activities are supported by our specialist activity team who are here to make sure everyone gets the most out of their woodland experience in a fun and safe way.
Zipline
Fly through the trees on our 90 metre zip line at full speed while taking in the forest views, it's so much fun!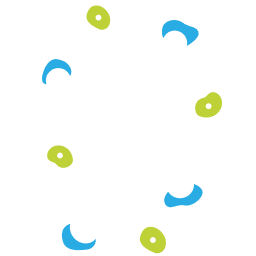 Climbing wall
With climbing routes for all abilities, this activity is a great way to stretch and challenge yourself, while developing problem-solving skills. Sensory play
Explore the woods and find some musical instruments, play equipment, dens and a wheelchair swing.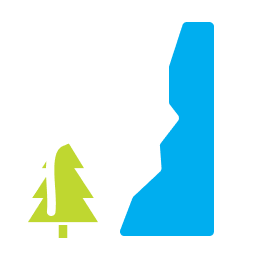 Abseiling
Our 7 metre abseiling tower is great for confidence building. If you're feeling brave you can take the 'Leap of Faith' too with our Gravity Drop.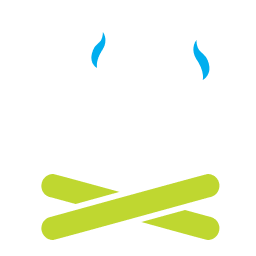 Bushcraft
Our outdoor classroom enables you to learn new skills such as den building, outdoor cooking and teamwork.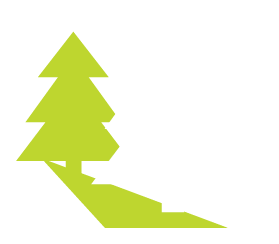 Woodland Trails
Our wheelchair accessible pathways are perfect for a woodland walk and there is even a gravity trail for cyclists to enjoy.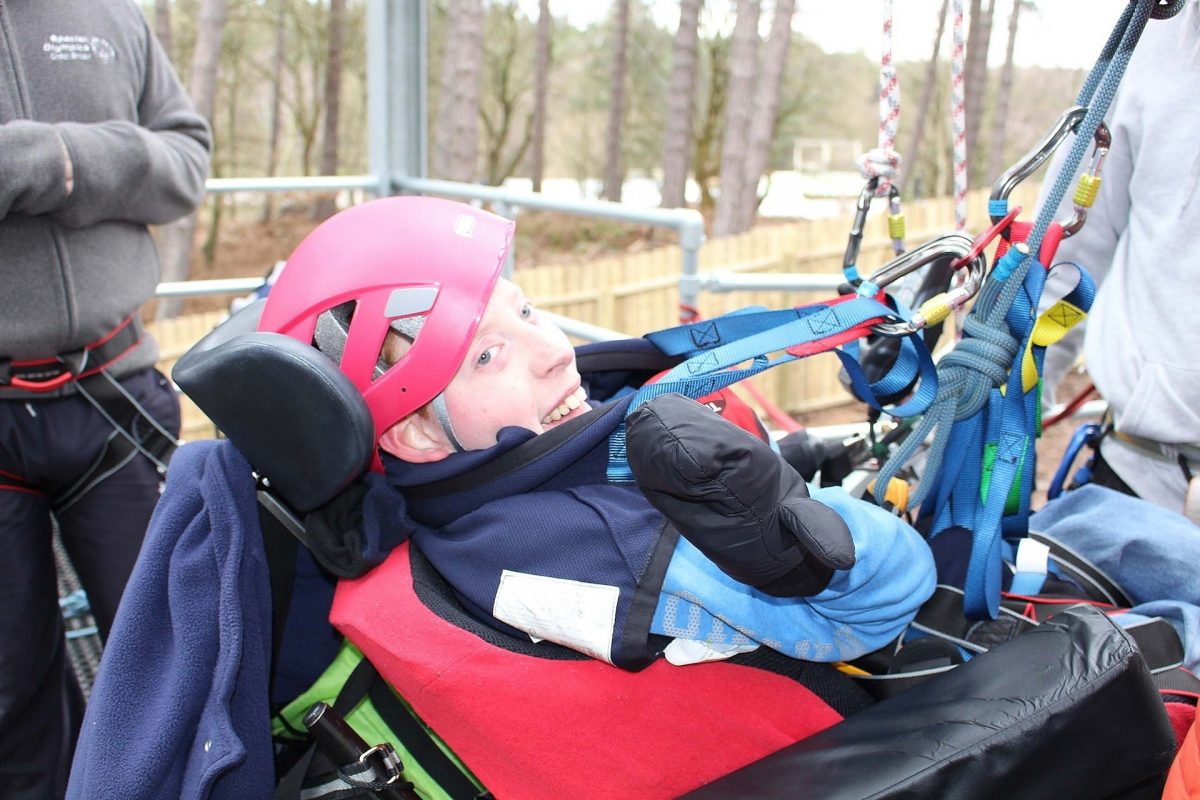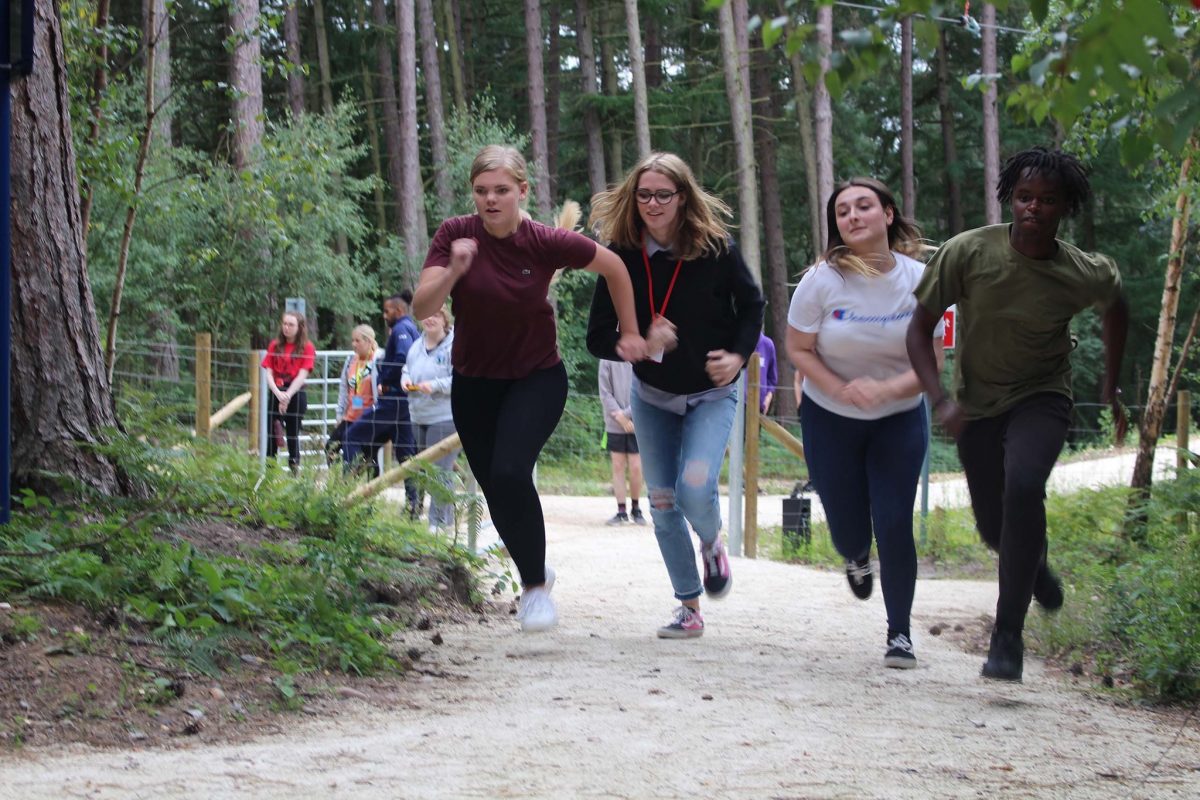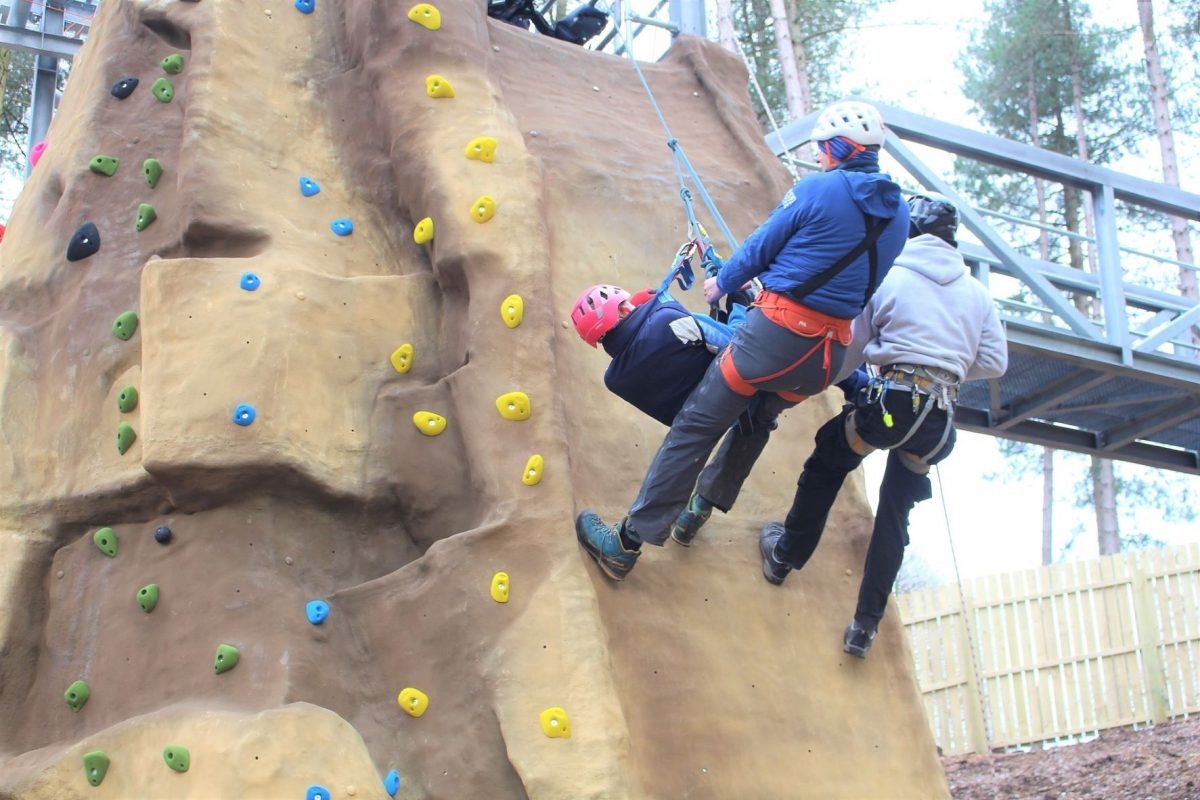 Portland learners and citizens
All learners and citizens can access the Woodland Adventure Zone for free during their Portland timetable.
Embedded into our education, care and physiotherapy programmes, this unique learning environment helps people to develop skills, gain confidence and improve their health and well-being. Plus it's so much fun!
Schools and groups
We want as many people as possible to enjoy our fantastic facilities, so, we offer free access for eligible local schools and youth groups in Mansfield and Ashfield.
Harnessed attractions are suitable for children aged 7+, but we have lots of other games and activities for younger children.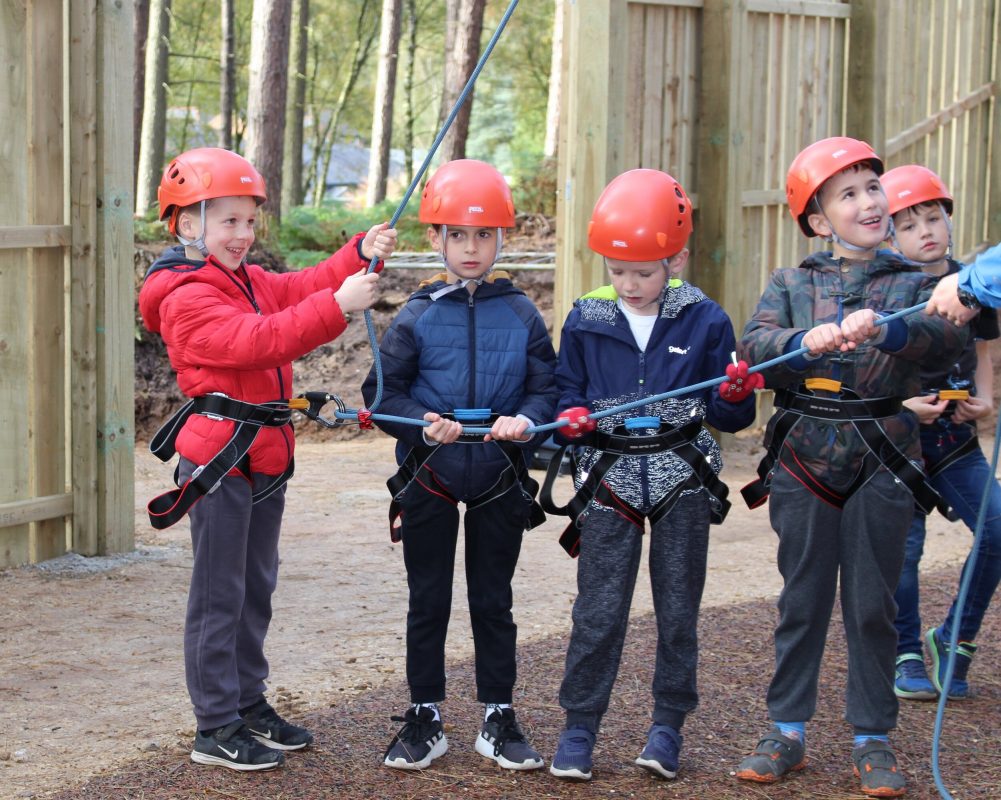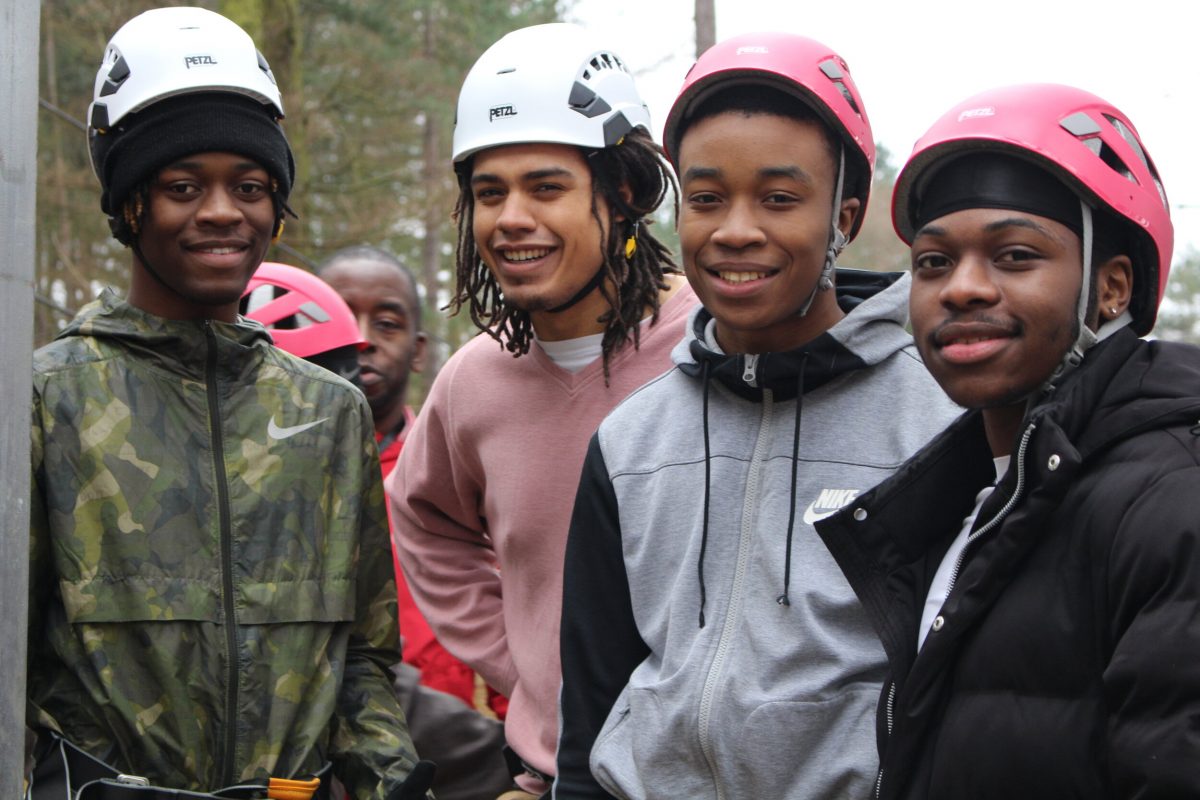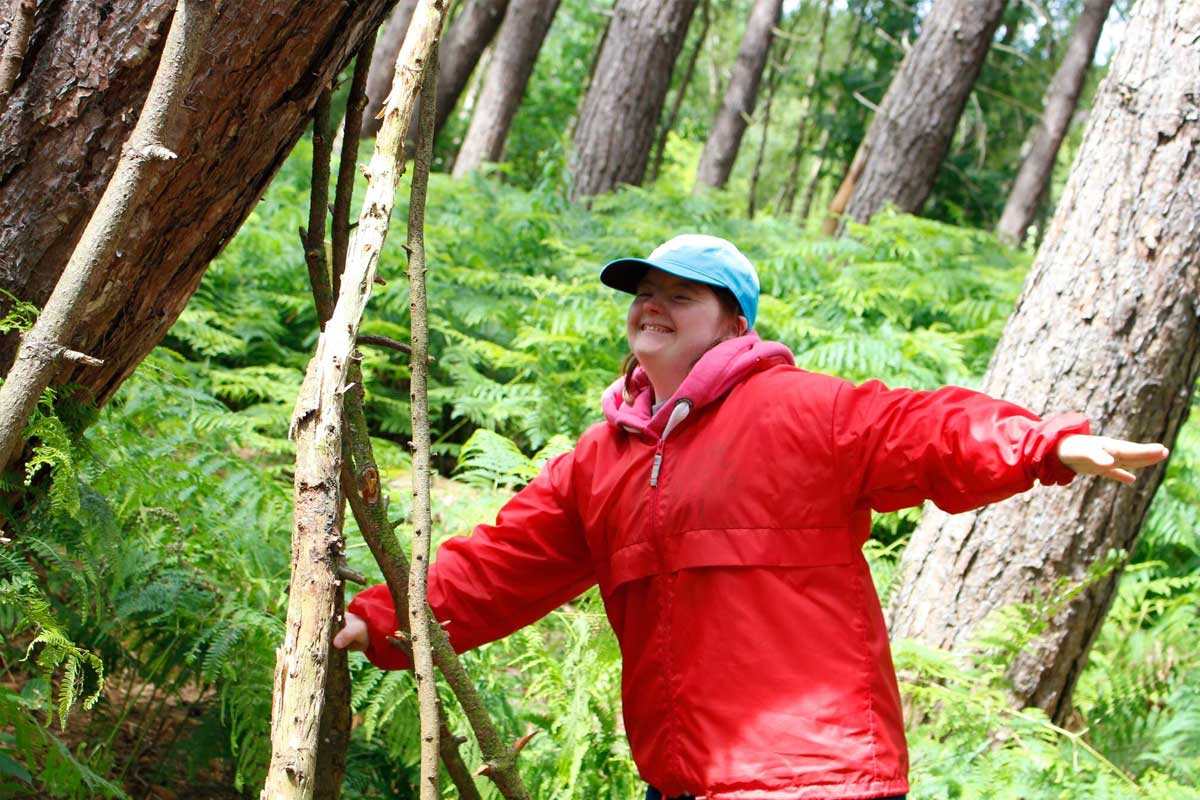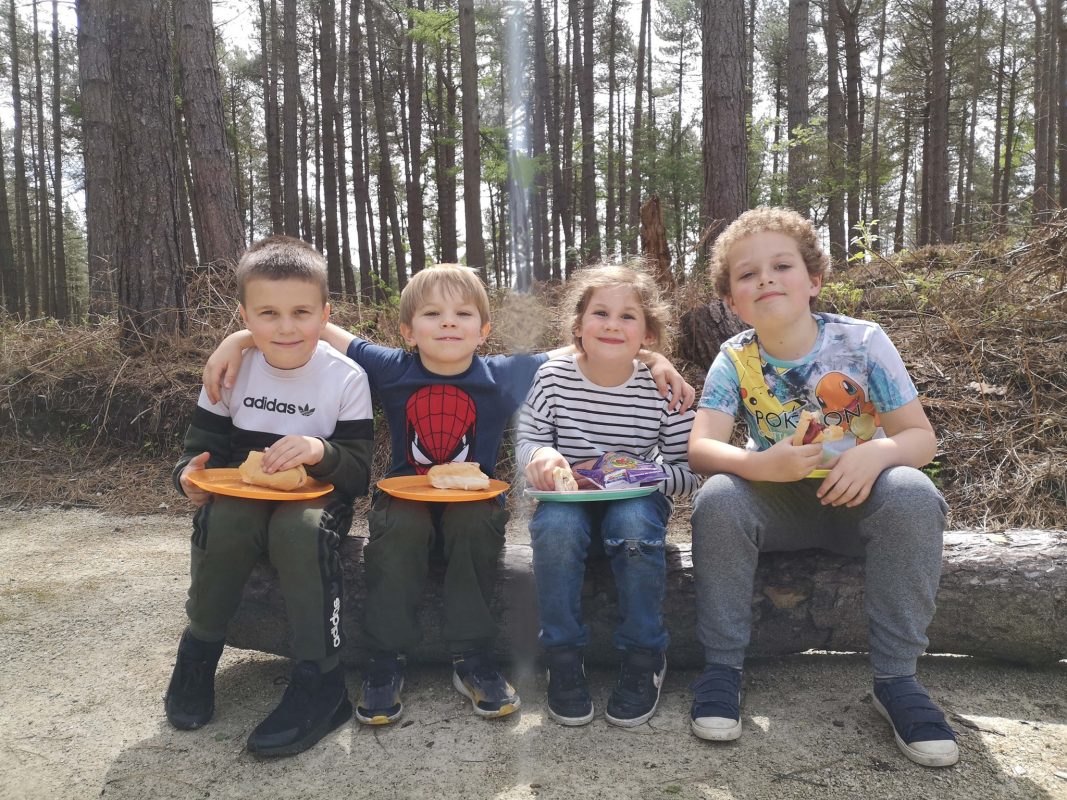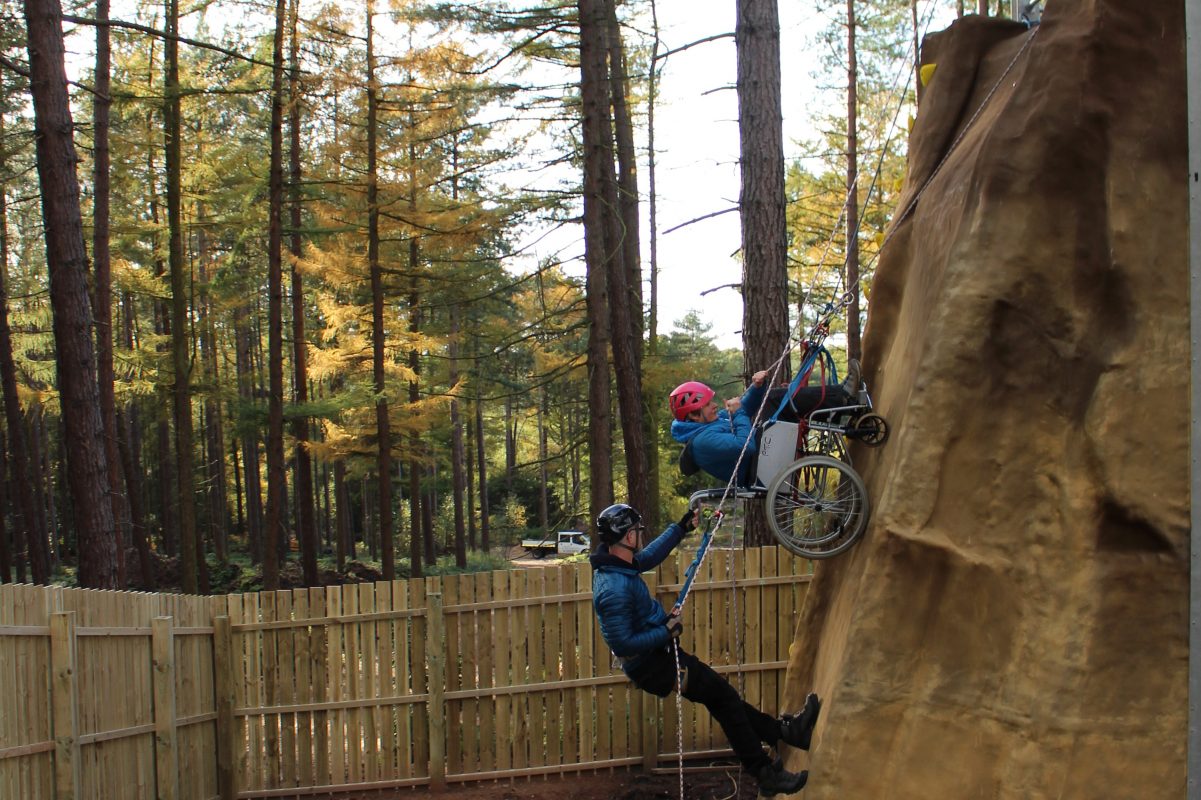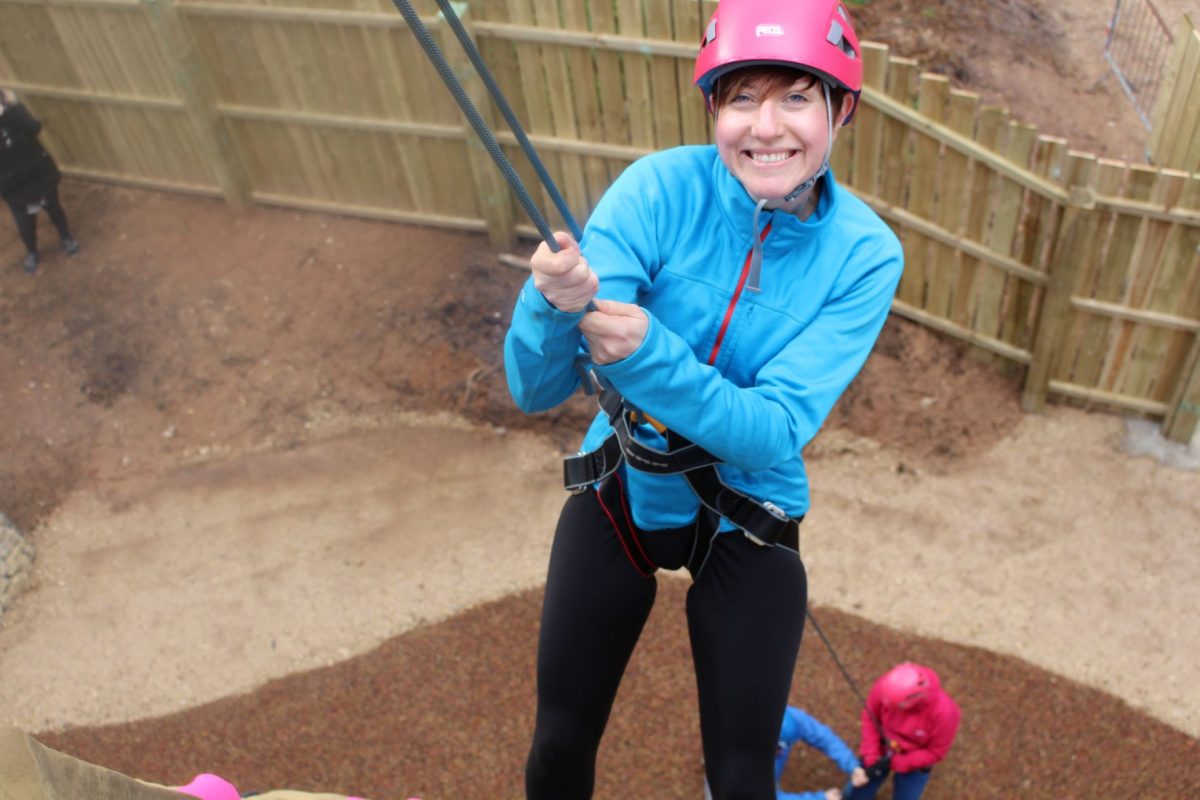 Public sessions and Parties
We open for public bookings and parties on weekends and during holidays. So, whether you're looking for a few hours of family fun, or are an experienced climber wanting to practice your skills, we'd love to see you at the Woodland Adventure Zone.
Our bespoke party packages are perfect for everyone. Whatever the occasion, you and your guests will have a celebration to remember.
Team Building Days
Our Woodland Adventure Zone is perfect for team-building days interspersed with lots of fun.
Taking your team away from their usual workspace, gives them an opportunity to reconnect and get to know each other better. We create a bespoke activity schedule to teach people to challenge themselves and work together in new ways.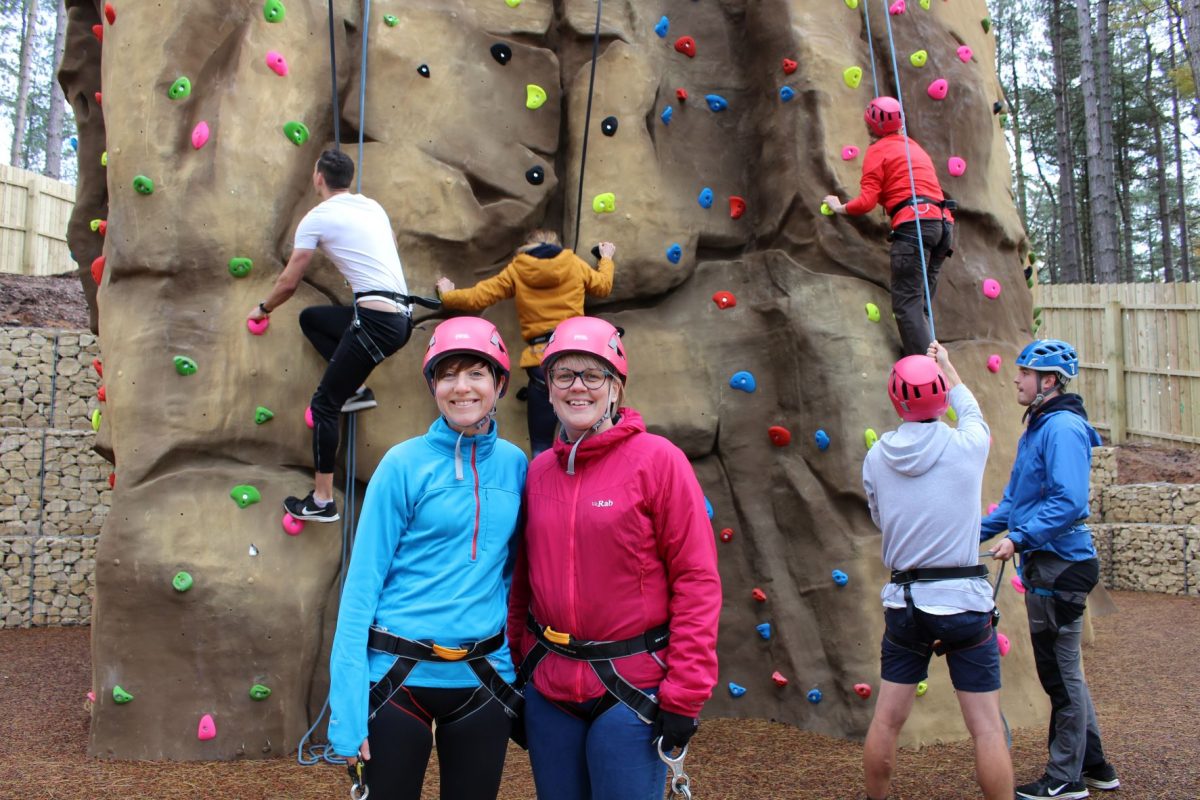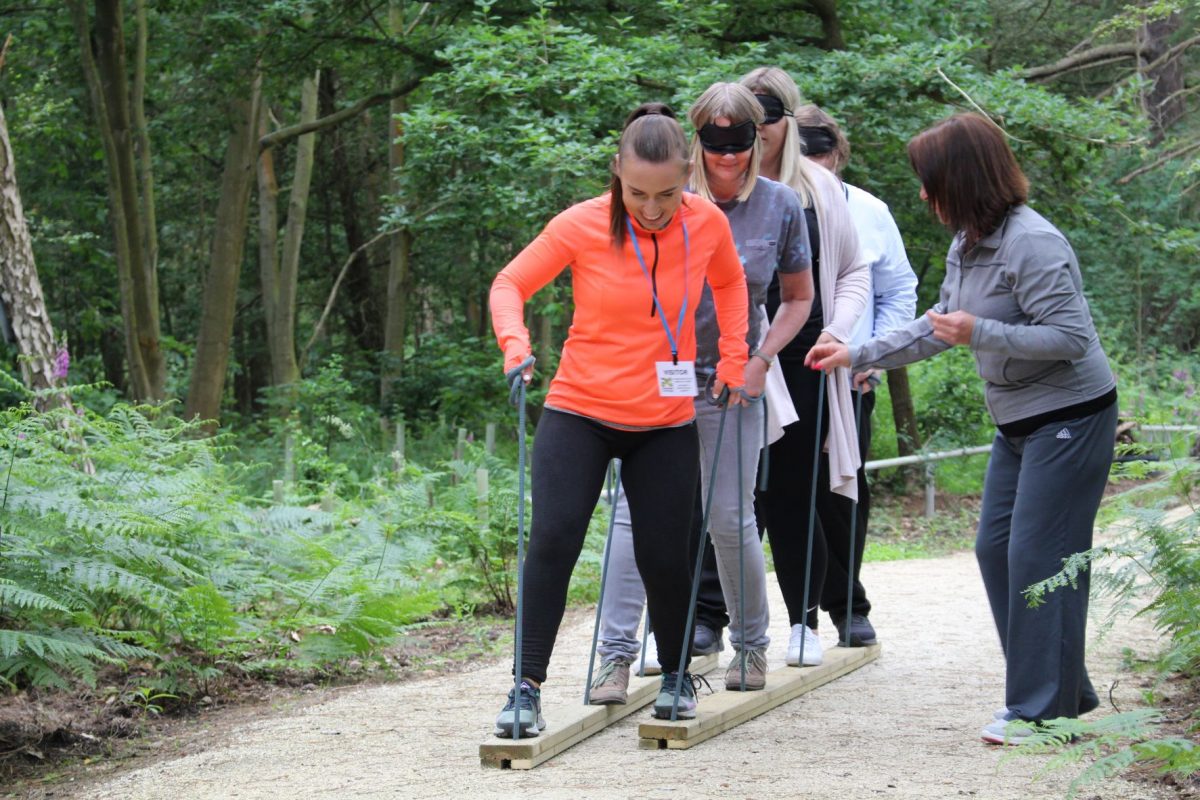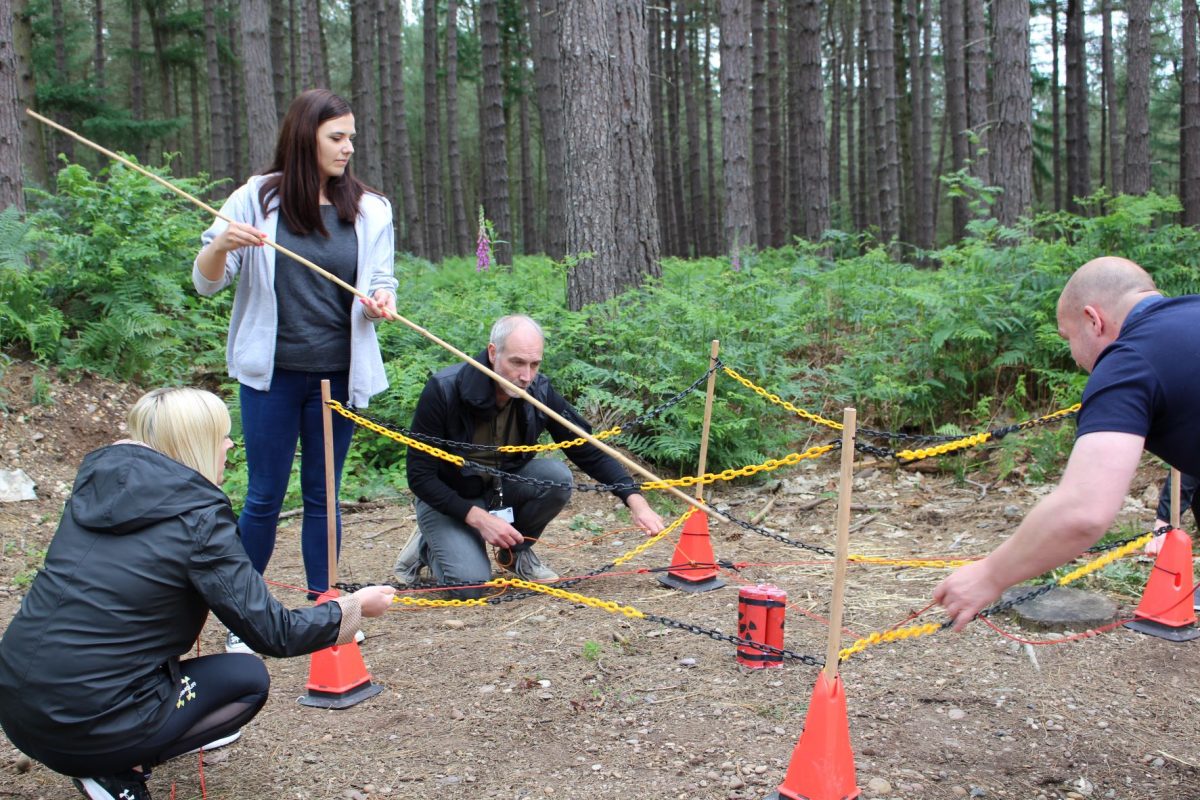 It was amazing fun!
I was quite nervous at first so didn't go all the way up this morning, but this afternoon I pushed myself to get right to the top, and once I did it was such a great feeling!
Portland Learner
I absolutely loved it!
My favourite bit was seeing all the learners push themselves outside of their comfort zone and watching the huge smiles on their faces when they reached the top. Brilliant!
Tutor
What an amazing place!
The children had an amazing time building dens and toasting marshmallows. I highly recommend a visit.
Parent