These departments work closely together to support learners with their education programme and provide wraparound support in line with their Education Health Care Plan (EHCP).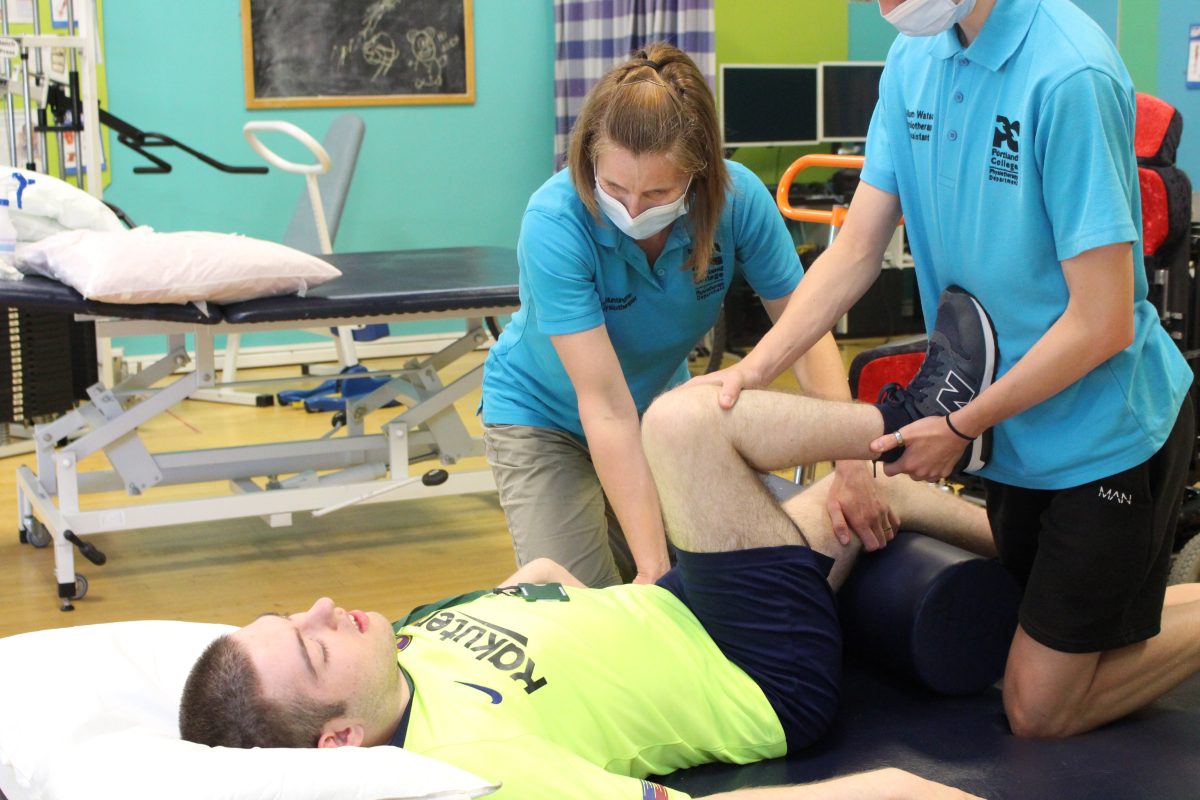 Speech and Language Therapy
The Speech and Language Team create programmes of support for people; this might be an Individual Communication Plan or a programme of activity to support people to meet individual goals and targets.
Some of the things the team do:
Provide resources and equipment to support communication, such as: communication books, social scripts, step by step instructions, symbols/photographs and videos and visual timetables
Work with groups of learners on developing particular skills; such as asking and responding to questions, starting conversations and confidence building with interview preparation
Work with and support individual learners within the classroom to enable them to access their education and work towards key skills for their future
Ensure that learners can take an active role in their sessions and the wider community
Train staff to support learners effectively in the classroom.
The Speech and Language Team work very closely with the Augmentative and Alternative Communication (AAC) team using a range of high and low tech communication aids.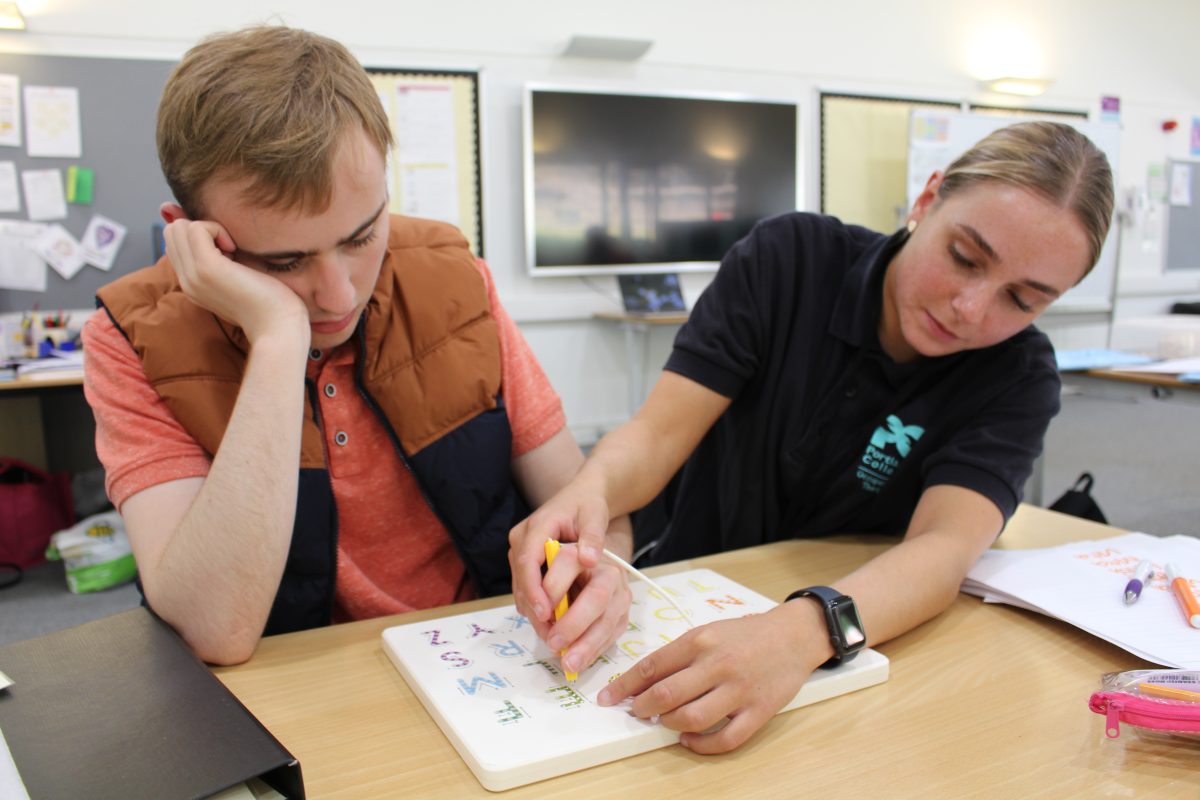 Occupational Therapy
The Occupational Therapy (OT) Team focus on learner independence and functional engagement. We can support individuals in the following ways:
Sensory – many of our young people have sensory processing needs. We can assess these needs and recommend strategies to help individuals to manage these needs, enabling them to engage with their education.
Zones of Regulation – We support people to recognise and understand their emotions and develop coping strategies and appropriate reactions to emotion.
Adapted equipment – Many people need specialist equipment to help them engage in activities. We can recommend adapted seating, kitchen and personal care equipment.
Domestic and personal daily living – We can support people to practice household skills such as cooking and making drinks.
Fine motor skills – we aim to increase fine motor skills through functional activities. We can also offer programmes to increase range of movement and strength.
Travel – we help people to develop independence through travel training and practicing driver theory test questions for people aiming to learn to drive.
Assistive Technology (AT)
The AT team works with learners to enable them to be as independent as possible and achieve their outcomes using a range of technology; this might include using switches to control equipment, or accessibility.
The team can also help learners by giving advice on an individual need or task, loaning equipment or recommending technology for the future.
Types of Assistive Technology available:
Voice recognition
Reader pens
Accessibility tools (Microsoft – iPads)
And many more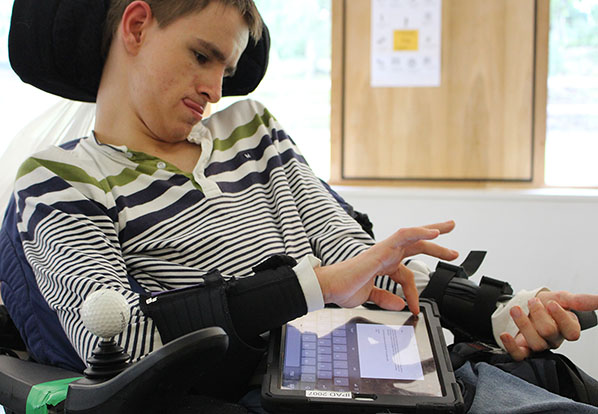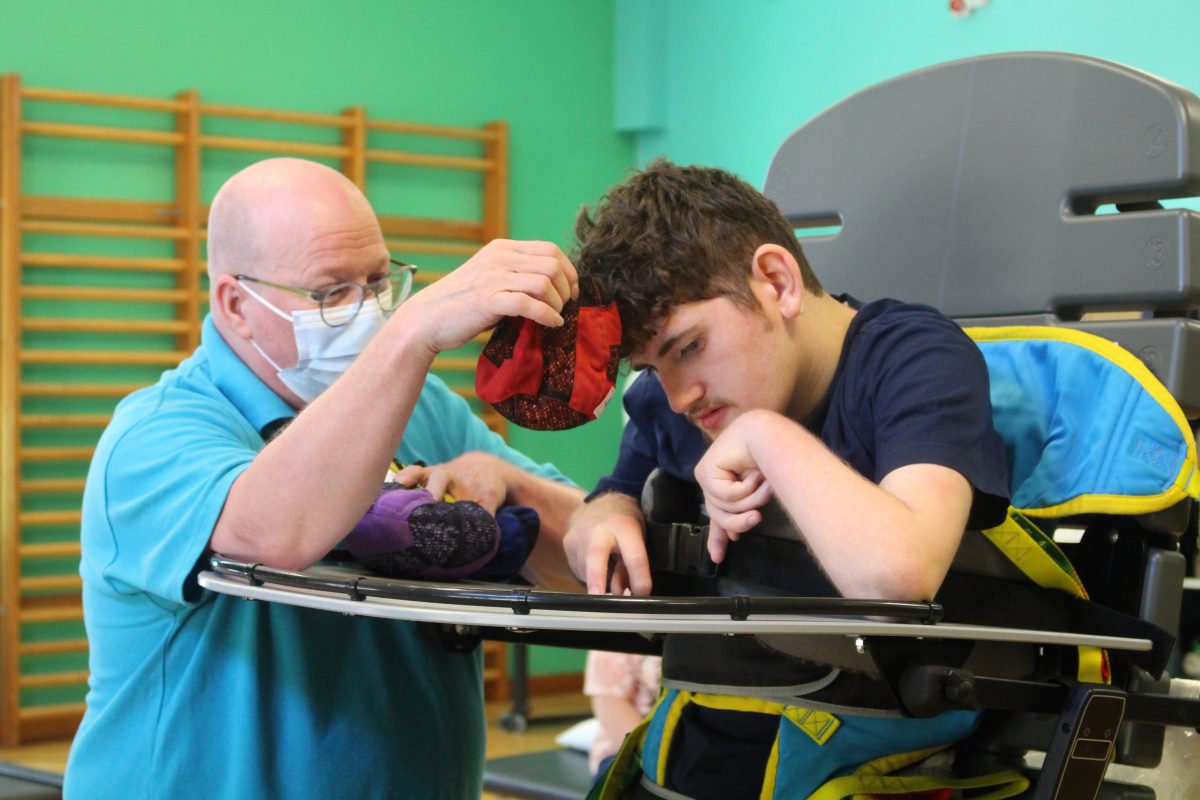 Physiotherapy
Our Physiotherapy team works with learners to ensure they are comfortable throughout their programme. They support people who are in wheelchairs and some who are not. They are a specialist learning and physical disability physiotherapy team that supports private clients as well as Portland learners and citizens.
The tailored physio programmes are based around individual needs and are designed to help learners be the best they can be physically.
Our state-of-the-art gym equipment includes virtual reality technology and we have one of the largest hydrotherapy pools in the UK.
The Physiotherapy team also can support private clients in the gym and hydrotherapy pool.
Find out more about private physiotherapy
Watch our virtual tour
If you would like to view our Virtual Tour please follow the link below and complete the form to receive an email with the link.
Virtual Tour