A group of learners have been working on independence and resilience in their health & wellbeing sessions, whilst also working on social skills, money skills, personal safety and always trying to have fun too!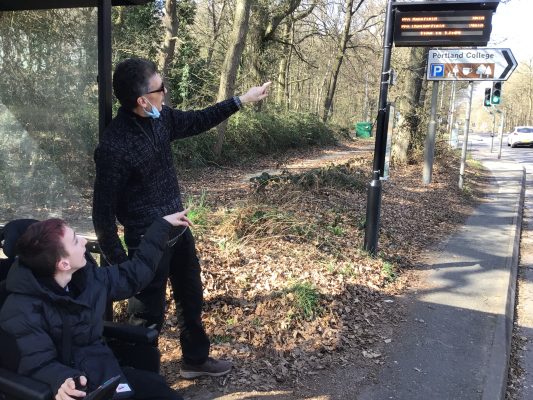 Each week this term, they looked at different elements of what they would need for a successful and safe trip to Sainsbury's café. They also practiced road safety skills by moving around the college campus and then progressed to practising out on the A60! Learners worked on turn taking because everyone wanted to press the button, to see the green man!
In some sessions they prepped by setting up a pretend café in the classroom and bought items from the 'class shop'. Learners had to (as independently as possible) give the money and ask for a receipt. They then had two trips to the wonderful Portland coffee shop to practice it all and spend time socialising with each other. Each visit was evaluated including how it went and what they needed to work on. They then prepped for the main trip to Sainsburys by looking at the Sainsbury's café menu online, researched bus times and used Google maps to plan their route.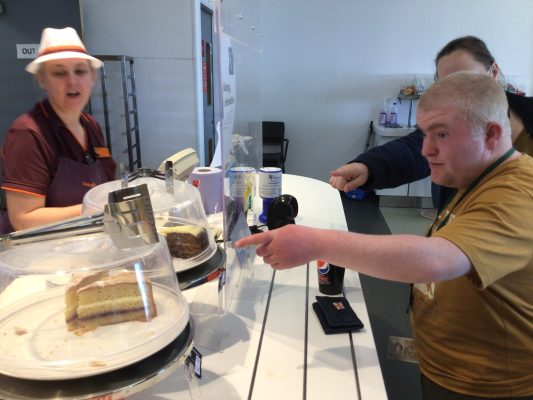 After nearly three months of hard work, the group put it all into practice last week and got on the Pronto and went to Sainsbury's! It was such a hit, with the learners! They all did so well and each had personal successes showing that there are many life skills that we might take for granted but these learners worked their socks off to develop and achieve their goals.