Amazon's fulfilment centre in Sutton-in-Ashfield has donated £3,500 to Portland Charity to support our commitment to having a lasting impact on the lives of people with disabilities in Nottinghamshire and beyond.
Since June 2023, Amazon in Sutton-in-Ashfield has donated £1,500 in cash as well as £2,000 worth of Amazon Alexa technology. Amazon has also delivered more than 50 volunteering hours, where a team of Amazon employees joined forces to transform an outdoor garden and recreational space for our Independent Living citizens.
In addition to this fantastic generosity, the volunteers also upcycled several picnic benches, giving them a new lease of life and providing a fantastic outdoor social space for our learners and citizens.
Amazon booked our Woodland Adventure Zone for a team fun event, where employees took part in various interactive team building activities and competitions.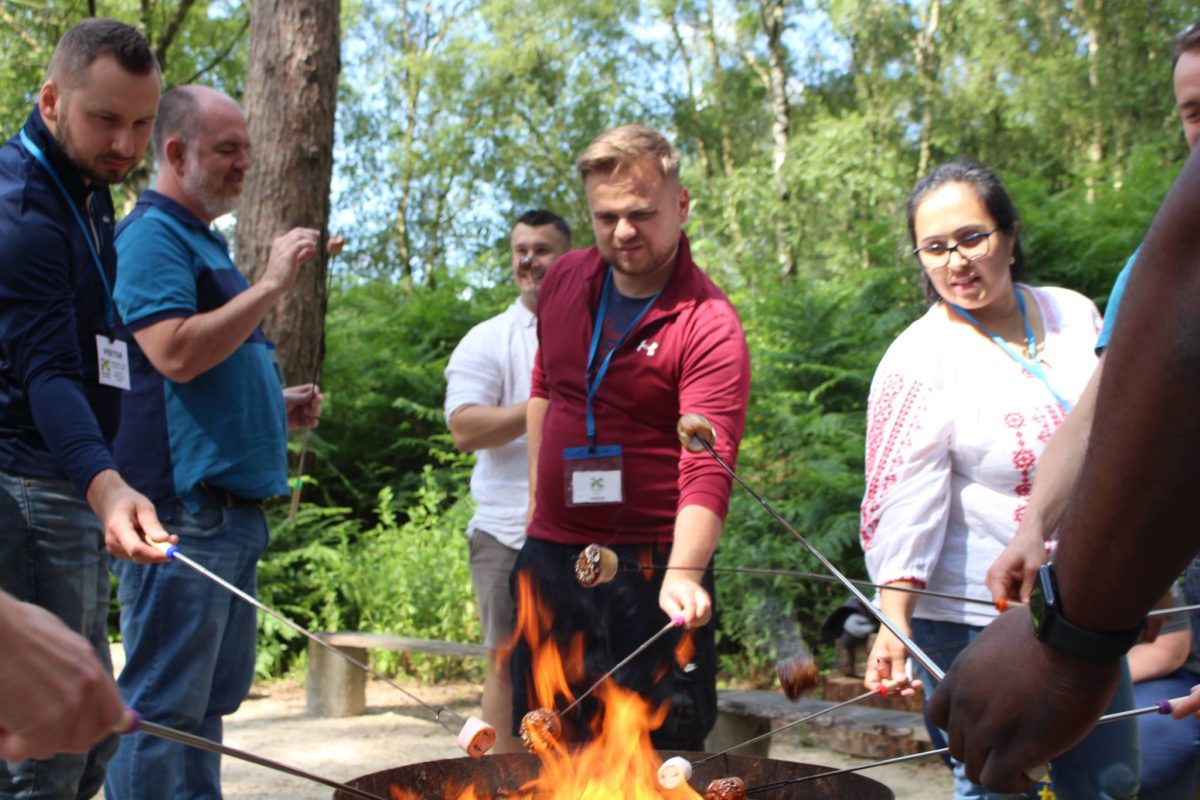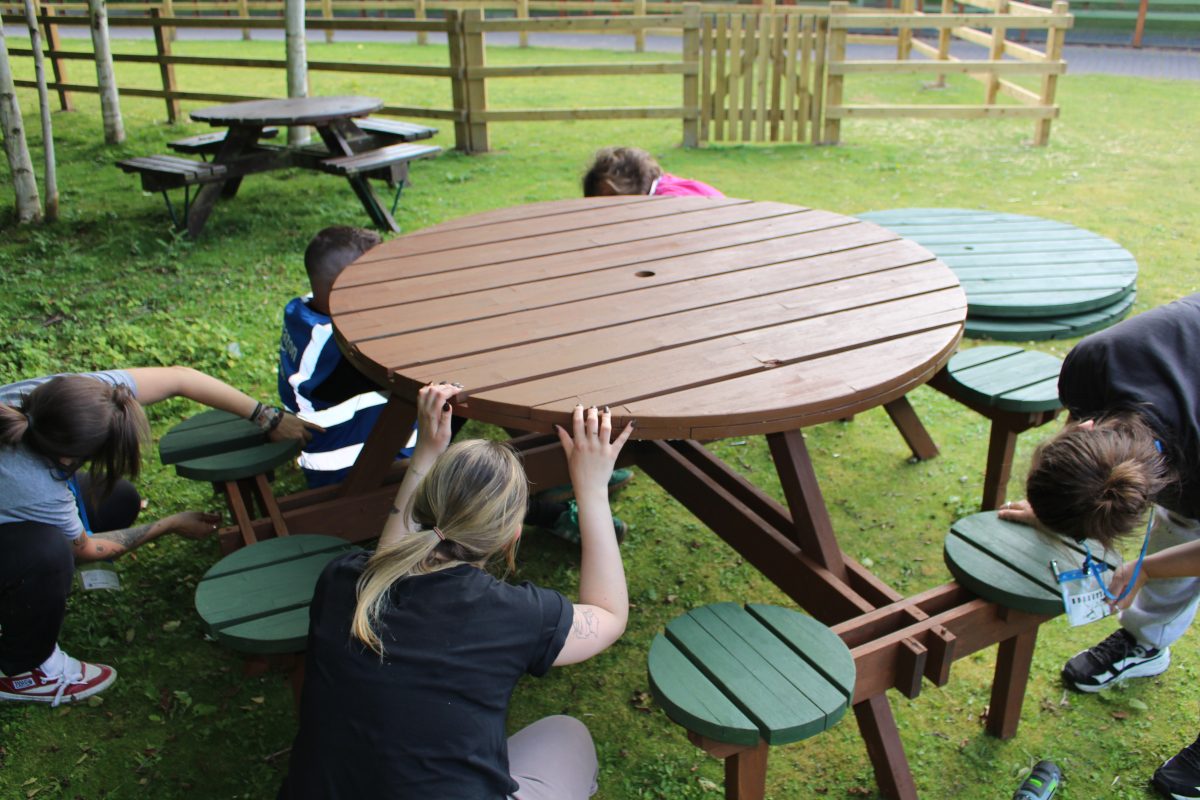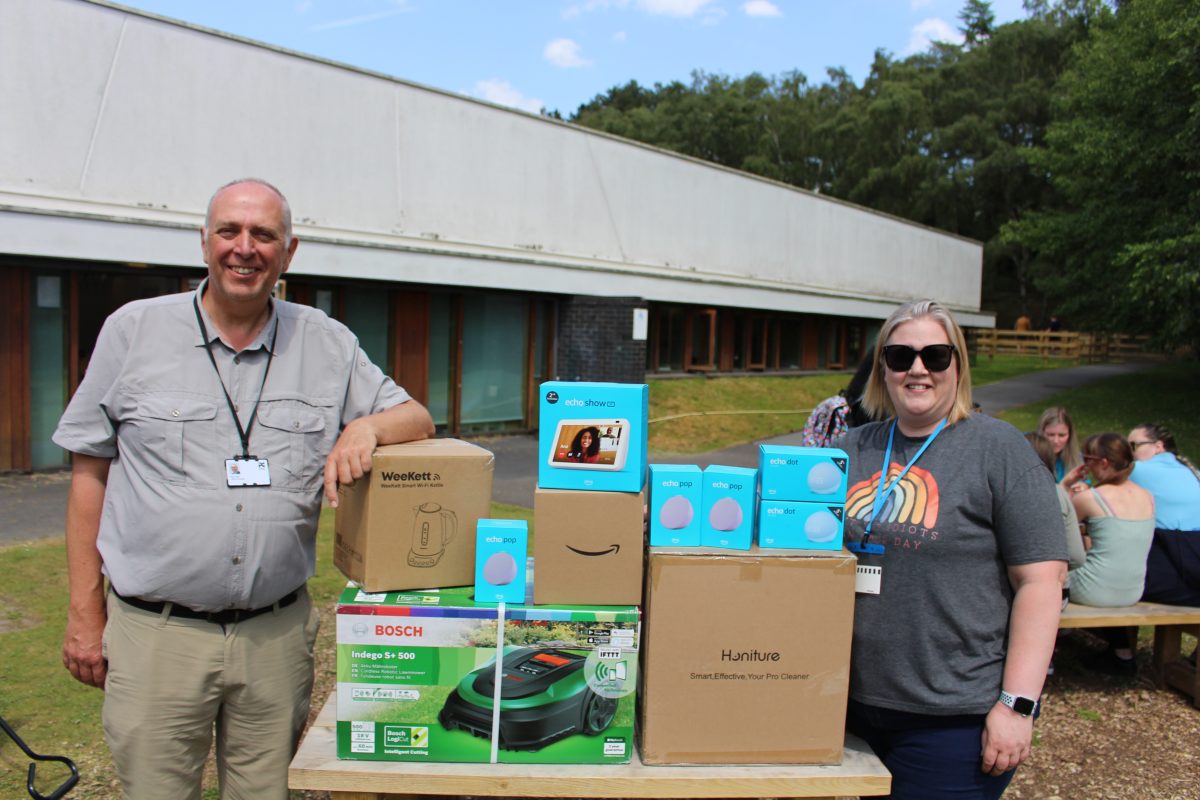 Vivek Khanka, General Manager at Amazon Sutton-in-Ashfield said, "Portland College provides fantastic support for its young people, helping them develop their independence and employability skills. I am glad we could support them with this donation."
Laura Levitt, who works at Amazon Sutton-in-Ashfield and nominated Portland College for the donation, added "As soon as I visited Portland College, I knew that I wanted to help. The atmosphere is incredible and the campus is filled with energetic, engaging and passionate staff. You can tell they all really care about their learners and citizens."
Dr Mark Dale, Principal and CEO of Portland Charity commented, "Our award-winning Maples SMARTHome uses Alexa technology and enables people and their families to experience this technology that can be easily replicated in their own homes for a very small investment.
We are extremely thankful for the generous support from Amazon which will enable more disabled people to benefit from this technology to help them with daily tasks that can often be taken for granted.
We're excited to work in partnership with Amazon to identify other innovations for disabled people."
Portland College received the support as part of Amazon's programme to support the communities in and around its operating locations across the UK.
Amazon is also providing disadvantaged students with online STEM courses as well as teaming up with charity partner Magic Breakfast and delivering more than six million healthy breakfasts to families in England.