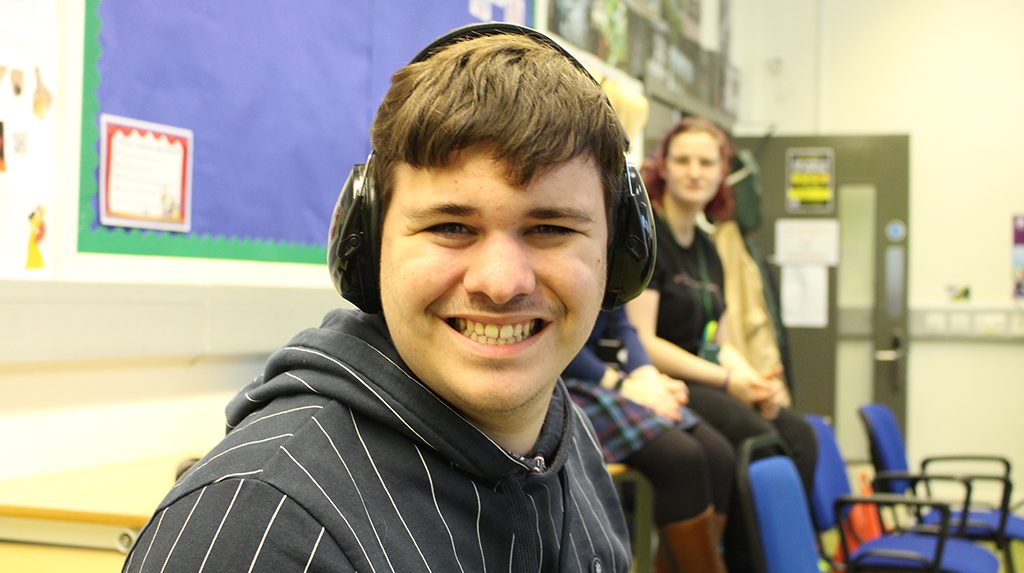 Volunteer & CSR Coordinator (FTC 12 Months Maternity Cover)
Portland is a specialist college, residential care provider and Centre of Excellence for Autism. We believe everyone with disabilities should have a lifetime of opportunity.
We are a safe and happy place that helps people to lead more independent and fulfilling lives. Our education and care programmes focus on three themes: independence, health and well-being and employability. Everyone has different needs, so we tailor our programmes for people to focus on achieving their goals, their way. Ofsted and CQC rate us as Good, and we have won several awards for our wonderful provision.
At Portland Charity our staff are at the heart of what we do, we are passionate about our vision and dedicate our careers to improving the lives of people with disabilities. Our priority is to create an outstanding place to work and a happy working environment where the rewards of a job well done can be seen in the faces of our learners and citizens.
We have a fantastic opportunity for a driven and results-focussed individual to coordinate, develop and deliver our Volunteer and Corporate Social Responsibility (CSR) strategy.
As a charity we rely on the generous contributions from our volunteers and local employers who support us in a range of different ways.
Volunteering – our volunteers generously support us by donating their spare time to help us in a range of roles, such as ground works, administration, fundraising, events marshalling, care support and mini-bus driving. This generosity allows us to save significant funds, which can be spent elsewhere, directly helping to transform the futures of people with disabilities.
Corporate Social Responsibility – we have a wonderful network of commercial supporters who help us in many different ways, while fulfilling their own CSR targets. Support from employers can include financial donations, donation of equipment or services, volunteering staff time, workplace fundraising, event sponsorship, project support, payroll giving schemes or utilising our services (e.g. conference facilities and room hire, Woodland Adventure Zone, Portland Pathways).
This role will be responsible for coordinating both areas effectively to measure, report on and increase the impact on our charity, to build lasting relationships with volunteers and employers, and to identify and act on opportunities for growth.
Managing a busy calendar of appointments, you will be required to source and attend meetings and deliver presentations to employers to obtain CSR support.
You will be required to co-ordinate the recruitment, induction and deployment of volunteers across identified college departments. You will liaise with fundraising, marketing and education to ensure business contacts are shared and used appropriately and attend relevant events to represent the College. You will work as part of a large team and work flexibly within that team.
We are particularly looking for someone who is proactive, confident and can evidence their ability to build and maintain strong relationships with employers, volunteers and staff.
You must be an effective role model for the standards of behaviour required by the College, including adherence to all College Policies and Procedures and ensure the safety of volunteers whilst supporting the College.
The working calendar will be Monday – Friday 9:00am – 5:00pm, with flexible working required to cover evening and weekend events and activities throughout the year.
Many of our staff have a disability and we're proud to hold Disability Confident and Mindful Employer status which recognises our positive approach to physical and mental health and wellbeing at work. If you would like to speak with us before completing an application you can contact the HR team on 01623 499 111 or via email at work@portland.ac.uk who will be happy to support you with your application or answer any questions.
Please note – CV's submitted will not be considered.
https://www.gov.uk/government/organisations/ofsted
https://www.mindfulemployer.dpt.nhs.uk/
Hours:
Salary:
Closing Date:

37.5 Hours per week
£23,824.00 per annum
14th October 2022

Below are links to all the documents you will need, including the online application form.
Apply Here
Role Profile
Person Spec