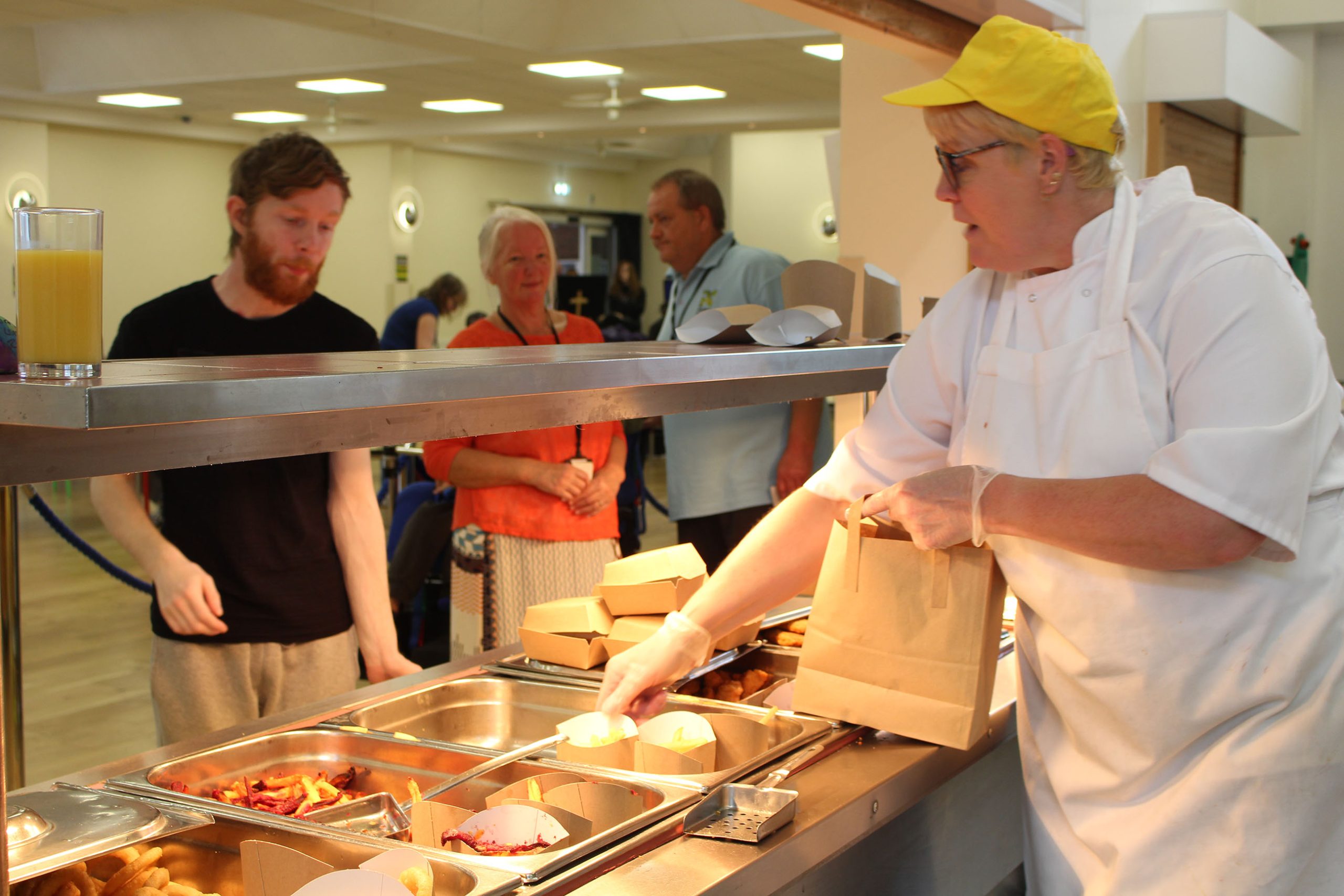 The Catering Department provides a variety of daily services in our on-site restaurant.
As Food Service Assistant you will be delivering a quality provision to citizens, staff, visitor's and the general public 52 weeks per year and 7 days per week, including wedding ceremonies and receptions, charity fundraisers, banquets, conferencing, and many other events.
Reporting directly to the Catering Manager, you will assist with the basic preparation of raw produce for our high-quality operation within the Catering Department. You will ensure that all cleaning duties are completed to the required standard in order to comply with food safety legislation and to maintain the departments 5-star rating.
The standard working week will be Monday to Friday including working one weekend in 5 week rota.
You will be required to assist with our Functions and Enterprise events as required during rostered hours and to work a proportionate amount of paid extra Function hours over and above the contracted hours which would include food service and bar work.
You will have experience of working in a catering environment, working with customers and use of COSHH, HACCP and Health & Safety legislation.
You will also have your Basic Food Hygiene Certificate and NVQ level 1 or equivalent in Food Preparation.
Many of our staff have a disability and we're proud to hold Disability Confident and Mindful Employer status which recognises our positive approach to physical and mental health and wellbeing at work. If you would like to speak with us before completing an application you can contact the HR team on 01623 499 111 or via email at work@portland.ac.uk who will be happy to support you with your application or answer any questions.
https://www.mindfulemployer.dpt.nhs.uk/
Hours:
Salary:
Closing Date:

38 hours per week
£9.50 per hour
9th October 2022
Below are links to all the documents you will need, including the online application portal.
Person Spec
Role Profile
Apply Here