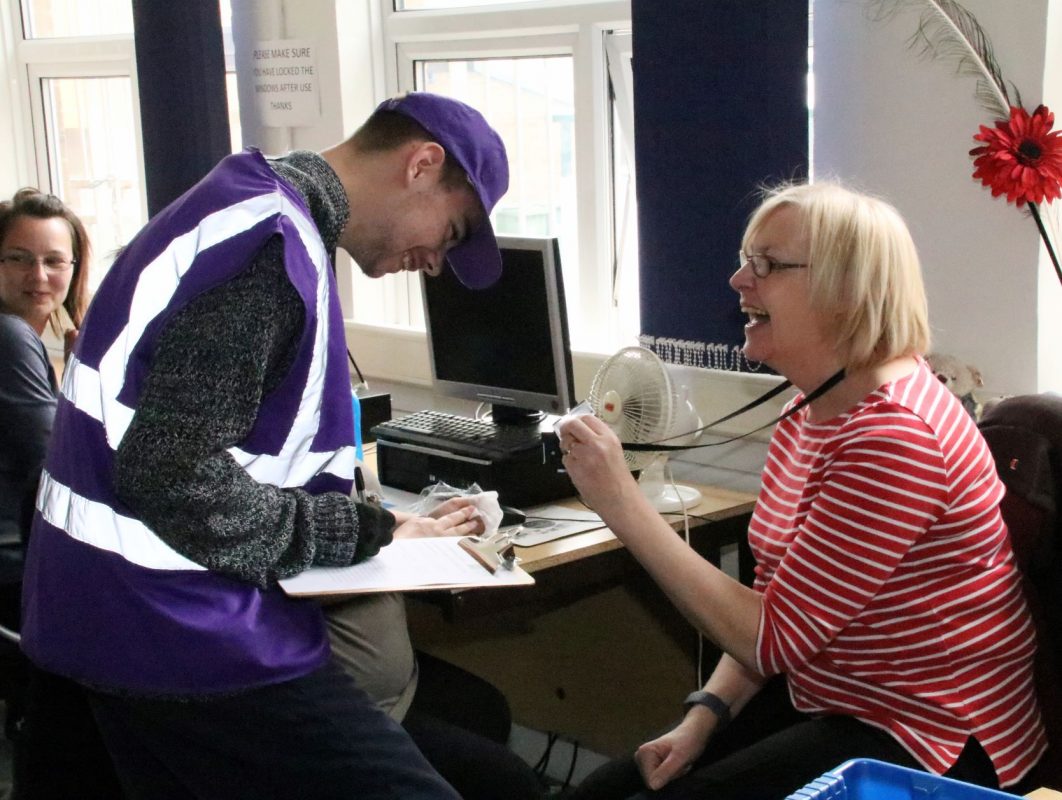 We are outstanding, you can be too.
Do you have the skills and experience to lead a team of highly skilled care support workers in providing the highest level of person-centred care to our learners?
You will directly line manage the FE Care team and monitor performance through completion of Individual Performance Review (IPR) and 1-2-1 supervisions.
You will be confident in your ability to ensure healthcare/medical needs are met at all times, including medication administration such as suction and ventilator, Buccol and vagal nerve stimulator.
You will be able to demonstrate high-quality record keeping that is complete and accurate.
As an FE Care Coordinator, you will be a role model by demonstrating best practice as directed by Care Professional Standards and the quality assurance expectations of the college.
You will take responsibility for meeting all care and support needs of learners in your care at any time, whilst supporting your team to deliver the same excellent care by adhering to agreed care and support documentation.
You should have or be willing to work towards a level 3 NVQ in Health and Social Care or equivalent.
Working at Portland Charity
At Portland Charity our learners, citizens and staff are at the heart of what we do, we are passionate about our vision that all people with disabilities will have a lifetime of opportunity and you could help us to achieve that. Our priority for staff is to create an outstanding place to work where the rewards of a job well done can be seen in the faces of our learners and citizens.
There are lots of great benefits to working at Portland Charity
 a rewarding career and working towards positive outcomes for our learners and citizens
enhanced holidays of 33 days per year when you join us (pro rata) and you are able to buy up to 10 additional days of holiday
you are eligible for a Blue Light Card with access to lots of great discounts
 free and confidential access to an Employee Assistance Programme
 free parking on site and access to a subsidised canteen with a variety of meal options
 everyone has an opportunity to develop their knowledge and skills on the job through training, mentoring and qualifications!
We are committed to promoting equality, challenging discrimination and developing community cohesion. We welcome applications from all sections the community.
Working Hours
Your typical working week will be a Monday to Friday working 37.5 hours per week.
Applying to work at Portland Charity
There are some other important things you need to know before you apply to work with us at Portland Charity.
Portland Charity is committed to safeguarding and promoting the welfare of its learners, citizens, customers, volunteers and staff. We expect all our staff to be aware of their responsibilities to protect learners, citizens, customers, volunteers and staff from abuse or harm and to promote Fundamental British Values.
Successful applicants will be required to undertake an enhanced Disclosure and Barring Service (DBS) check and to provide proof of their right to work in the UK.
Please note – We need you to complete an application form to fulfil our Safer Recruitment responsibilities but you can submit a CV and we will consider it alongside your application form.
In order to apply for this role, you will need to create a profile on our online recruitment portal, Face Ed.
Please click on the "apply" button and this will take you to the link to create a profile.
You will need to ensure you complete ALL sections of your profile before you can submit your application.
If you have any questions or need some help when completing your application you can contact work@portland.ac.uk or call the Recruitment team on 01623 499111, extension 428 or 283 and we will be happy to help.
Many of our staff have a disability and we're proud to hold Disability Confident and Mindful Employer status which recognises our positive approach to physical and mental health and wellbeing at work. If you would like to speak with us before completing an application you can contact our Recruitment team on 01623 499 111 or via email at work@portland.ac.uk who will be happy to support you with your application or answer any questions.
://www.mindfulemployer.dpt.nhs.uk/